Syria's Palmyra after Liberation (+Photos)
DAMASCUS (Tasnim) – Calm has returned to Palmyra in Homs province after Syrian forces and their allies drove out Daesh (ISIL or ISIS) terrorists from the Arab country's ancient city.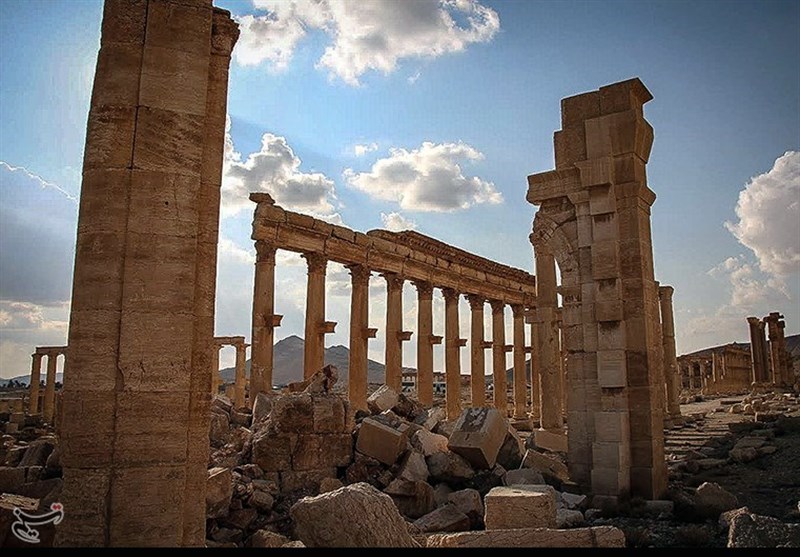 On March 2, Daesh Takfiri militants withdrew from Palmyra overnight amid a major push by the Syrian army to rid the ancient city of the terrorists.
The recapture of the city came one day after the Syrian military announced the liberation of an area called the "Palmyra triangle" a few kilometers west of the city. Earlier reports had said the Syrian army and its allies had retaken the Palmyra citadel, on the city's western outskirts.
Daesh overran the town in May last year, and systematically destroyed temples and tower tombs at the town's UNESCO World Heritage site, before being pushed out by government forces and their allies.
Syria has been gripped by civil war since March 2011 with various terrorist groups, including Daesh (also known as ISIS or ISIL), currently controlling parts of it.
According to a report by the Syrian Center for Policy Research, the conflict has claimed the lives of over 470,000 people, injured 1.9 million others, and displaced nearly half of the country's pre-war population of about 23 million within or beyond its borders.