IRGC, Basij Ready to Contribute to Desert Greening Projects: Commander
TEHRAN (Tasnim) – Deputy Chief of Staff of the Iranian Armed Forces Brigadier General Massoud Jazayeri said the Islamic Revolution Guards Corps (IRGC) and the Basij (volunteer) Force are ready to cooperate in the country's projects to reclaim desert lands.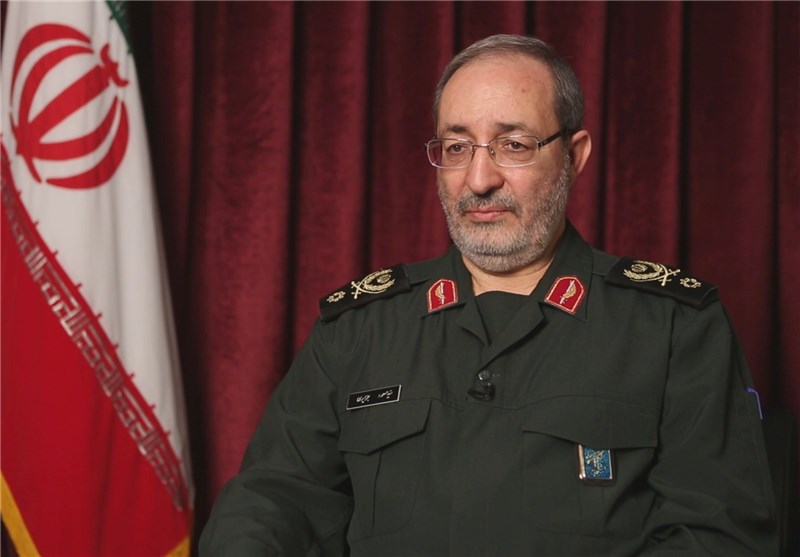 In remarks released on Wednesday, Jazayeri said the Armed Forces are determined to participate in efforts and plans to settle dust pollution in the southwestern province of Khuzestan.
"In this regard, the IRGC and Basij have announced their readiness to assist the administration in desert greening by setting up hard-working groups," the commander added.
In an extraordinary cabinet session last month, President Hassan Rouhani assured residents of Khuzestan that the administration has prioritized plans to settle environmental problems of the province.
Iranians in the western and southwestern provinces that border Iraq are facing a growing trend in the influx of fine particles generated by drought-hit marshlands both inside and outside the country.
The disruptive dust storms push pollution in those border areas to alarming levels, raising health concerns.
The particles, carried by winds, can penetrate the lungs and enter the bloodstream, causing serious diseases such as lung cancer, asthma, and heart problems.