Courthouse Bombing in Damascus Leaves over 30 Syrians Dead
DAMASCUS (Tasnim) – At least 30 people were killed and 45 others injured in a suicide attack targeting a courthouse in the center of the Syrian capital on Wednesday.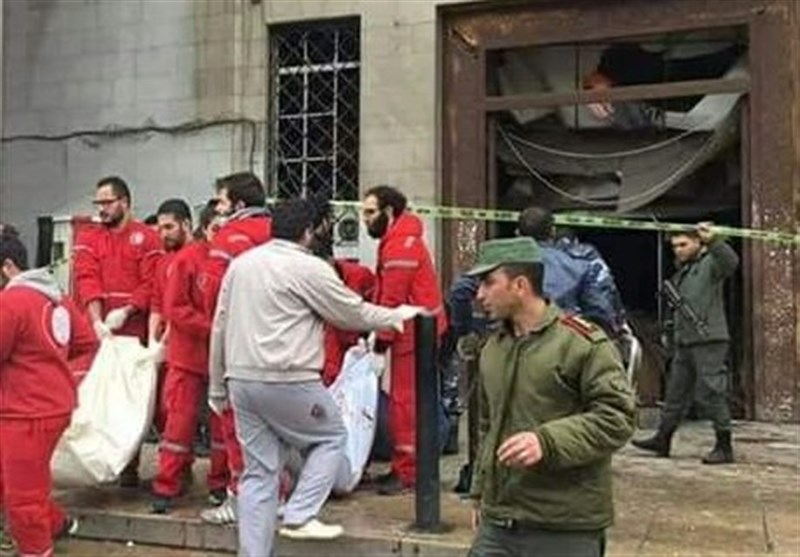 According to Tasnim dispatches, Takfiri terrorists detonated a bomb in the Hamidiyeh neighborhood and targeted the Arab country's Palace of Justice, killing 35 people and injuring 45.
"The preliminary toll in the terrorist suicide bombing at the old palace of justice building is 25 dead and a number of wounded," state news agency SANA reported, citing a Damascus police source.
The report added that the suicide bomber, wearing a military uniform, tried to enter and when police prevented him, he rushed inside and blew himself up.
Several lawyers were also among the dead. No group has immediately claimed responsibility for the attack.
Last Saturday, a twin bombing in the capital killed 74 people and was claimed by the Jabhat Fateh al-Sham terrorist group, formerly known as al-Nusra Front.