Iran Comes 3rd in Greco-Roman World Cup
TEHRAN (Tasnim) – Iranian national wrestling team claimed the bronze medal in the Greco-Roman World Cup 2017 on Friday.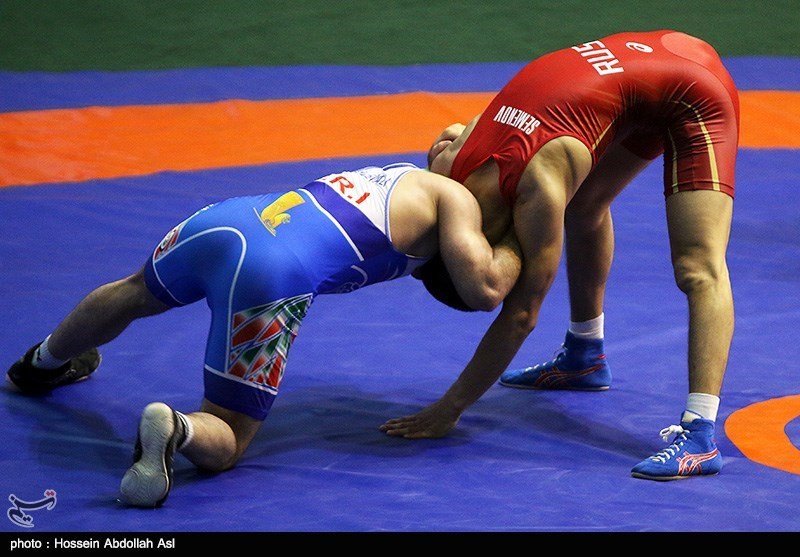 In the two-day competition held in Persian Gulf city of Abadan, the Iranian team defeated Turkey 7-1 in bronze medal match and finished in third place.
IRAN (IRI) v. TURKEY (TUR) 7-1
*59 kg - Saman Morad ABDOULI (IRI) df. Hammet RUSTEM (TUR) by TF, 9-0
*66 kg - Mehdi Chooli ZEIDVAND (IRI) df. Atakan YUKSEL (TUR), 4-0
*71 kg - Mohammadali Abdolhamid GERAEI (IRI) df. Ilker SONMEZ (TUR) by TF, 9-0
*75 kg - Emrah KUS (TUR) df. Rasoul Sadegh GARMSIRI (IRI), 2-1
*80 kg - Yousef Ahmad GHADERIAN (IRI) df. Aslan ATEM (TUR), 2-1
*85 kg - Mahdi Ebrahim FALLAHHAMIDABADI (IRI) df. Metehan BASAR (TUR) by DQ, 2-1
*98 kg - Mahdi Abbas ALIYARIFEIZABADI (IRI) df. Cenk ILDEM (TUR), 7-1
*130 kg - Behnam Aliakbar MEHDIZADEH ARYATAPEH (IRI) df. Ali Nail ARSLAN (TUR), 2-1
Russia won the title after defeating Azerbaijan 5-3.
Wrestling World Cup is an international wrestling competition among teams representing member nations of the United World Wrestling (UWW) the sport's global governing body.
The championships have been conducted every year since the 1973 tournament. The World Cup began as a dual-meet competition for the top teams on each continent, but now features the top teams in the rankings of the previous year's world championships.
The tournament brought eight teams together in two groups of four.