Iran Condemns Israel's Violation of Syrian Airspace
TEHRAN (Tasnim) – Iran's Foreign Ministry strongly condemned the Zionist regime of Israel for violating the Syrian airspace by carrying out airstrikes inside the Arab country.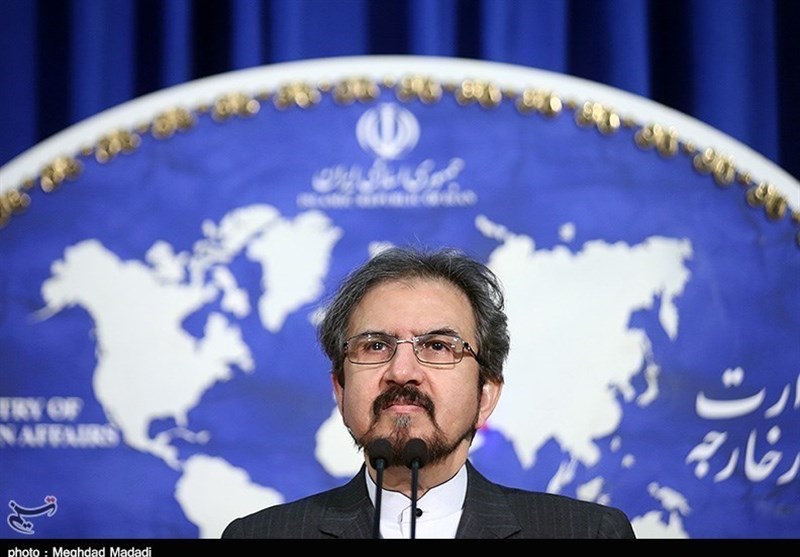 Iranian Foreign Ministry Spokesman Bahram Qassemi on Saturday called for UN condemnation of such brazen Israeli violation of Syria's territorial integrity, urging the international body to do its utmost to restrain the Tel Aviv regime from repeating measures in violation of peace and security.
While the Syrian Army has achieved major victories against the terrorist groups in the battlefield and has forced the militants to withdraw from many areas, the Israeli aerial operations inside Syria signify the striking similarity between the stances of Tel Aviv and those of terrorist groups and lay bare the "the occupying Israeli regime's illegitimate interests in strengthening Takfiri-Zionist terrorists," he deplored.
His comments came after the Israeli army announced that its aircraft have carried out several strikes inside Syria.
Meanwhile, the Syrian Army said in a statement on Friday that its air defense units have shot down an Israeli warplane and hit another one after four aircraft had breached the Arab country's airspace and attacked government troops near Palmyra.
Last month, it was reported that Israeli military aircraft conducted an airstrike on the Syrian government forces stationed in the western countryside of Damascus near the Lebanese border.
Syria says Israel and its Western and regional allies are aiding Takfiri militant groups operating inside the Arab country. Moreover, the Syrian army has repeatedly seized huge quantities of Israeli-made weapons and advanced military equipment from the foreign-backed militants inside Syria.