Iran Dismisses US Allegations of Terrorist Activities
TEHRAN (Tasnim) – Iran's Foreign Ministry slammed as "bogus and utterly political" the US accusations that Tehran seeks activities relating to terrorism and delivers arms to Bahrain.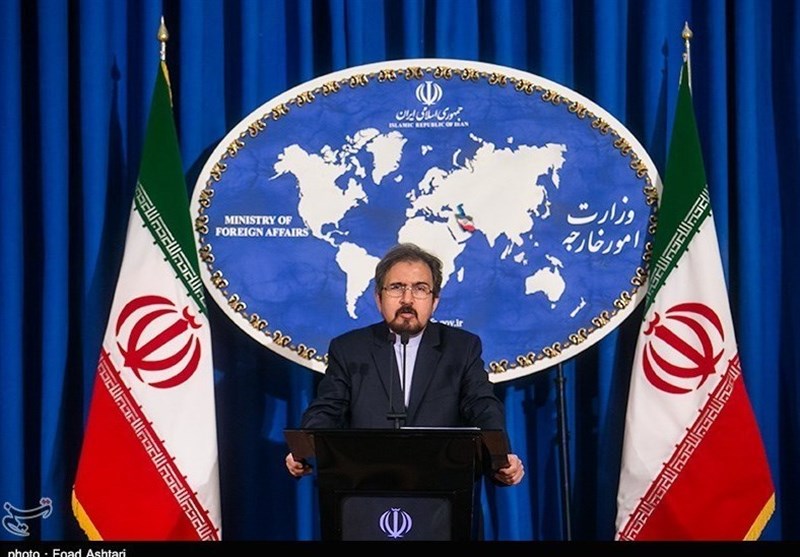 Iranian Foreign Ministry Spokesman Bahram Qassemi took a swipe at Washington for resorting to "false and baseless" allegations against the Islamic Republic, after the US administration imposed sanctions on two men from Bahrain, placed them on a terrorist list, and accused Iran of providing arms to rebels in the Arab country.
The US Department of State said in a statement on Friday that Ahmad Hassan Yousuf and Mortada Majid Ramadan Alawi have been placed on the terrorist list in accordance with a previous executive order for those who pose threats to US interests.
It also noted that the decision to place the Bahraini men on the list came "after the escalation of rebel attacks in Bahrain, where Iran has provided arms, funding and training the rebels." It added that this was "a further step in the ongoing effort to forcefully confront Iran's activities that seek to destabilize the region and promote activities relating to terrorism."
In reaction to the US accusations, the Iranian spokesman said the US government, which only claims to be advocating democracy and human rights, was completely expected to "stand beside the despotic regimes" that violate human rights, or to accuse the other countries for its short-term interests, as before.
He also noted that it is not surprising to see a regime, which is highly distrusted by its own people, begging its security from the trans-regional powers instead of relying on its own nation, without directly naming Bahrain.
"The accusation of Iran's support for terrorism is wrong, baseless and utterly political, as even the accusers are fully aware of its falsehood and uselessness," Qassemi underscored.
He finally reaffirmed Tehran's commitment to cooperating in the fight against terrorism, in any shape and at any part of the world, particularly in a delicate region like the Middle East.