Syria Army Wrests Control of More Areas in Aleppo Countryside
DAMASCUS (Tasnim) – Syria's army and its allies continued to make gains against Daesh (ISIL or ISIS) in the northeastern countryside of Aleppo, liberating 11 districts from the clutches of the terrorist group in the northwestern province.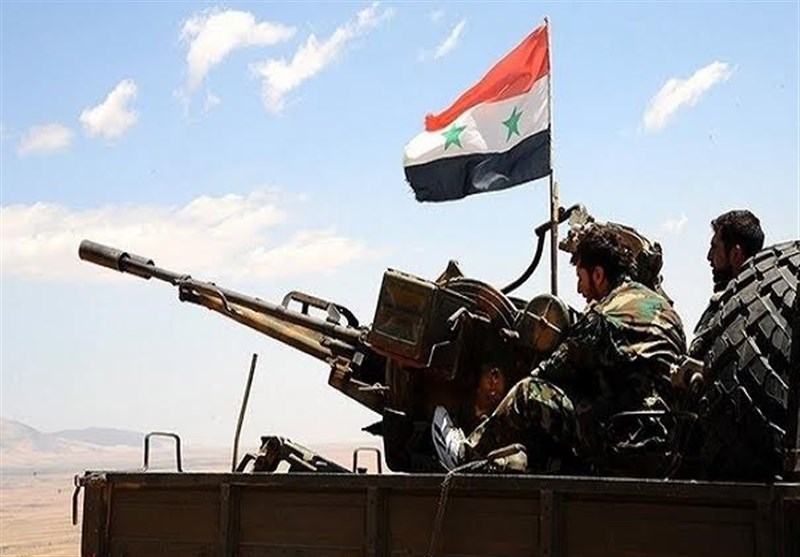 According to Tasnim dispatches, Syrian forces, in cooperation with their allies, inflicted major losses on the Daesh terrorists on the outskirts of Aleppo, managing to seize control of Rasm al-Kroum, Hmeimieh Kabira, Hmeimieh Saghira, Um Zalila Gharbyia, Um Zalila Sharqyia, Hazaza, al-Asimiyia, al-Karin, Zoubayida, Khasaf and al-Mabouja.
The report added that the army units carried out special operations, establishing control over the hills of Ayoub and Ahmer and over new 7 kilometers of Aleppo-Raqqa international road after killing scores of the militants.
Dozens of the terrorists' vehicles were also destroyed in the process of the operations.
Additionally, more than 2,000 landmines were defused following the operations and four radio-controlled aircraft were downed.
The Syrian Air Force also carried out concentrated airstrikes against Daesh hideouts and vehicles in the areas of Deir Hafer, Janat Salama, and Akouna in the province's eastern countryside.
Over the past six years, Syria has been fighting foreign-sponsored militancy. UN Special Envoy for Syria Staffan de Mistura estimated in August that more than 400,000 people had been killed in the Syrian crisis until then. The UN has stopped its official casualty count in Syria, citing its inability to verify the figures it receives from various sources.