Naghsh-e Jahan Square: An Important Historical World Heritage Site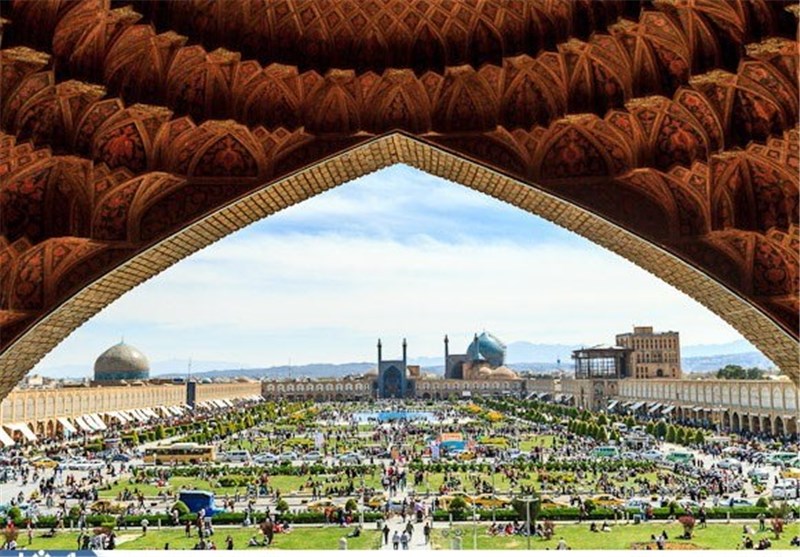 TEHRAN (Tasnim) - Naghsh-e Jahan Square in Iran's central city of Isfahan is one of the most beautiful squares in the world. This oblong-shaped square is 507 meters long by 158 meters wide and is located in the Centre of Isfahan city.
Two hundred two-floored-chambers are connected to form four unique and adjoining historical sites: Sheikh Lotf Allah Mosque, Imam Mosque, Gate to Kaiseriyeh Bazaar (market), and Aali Qapou Palace (Kakh-e Aali Qapou).
In the place of this square there was a large garden named "Naghsh-e Jahan"; This Square is named after the garden.
Naghsh-e Jahan square has been registered in the National Heritage of Iran by the name of Imam Khomeini Square on 28th January 1934, and it was one of the first Iranian heritages which have been registered as World Heritage of UNSCO in April 1979.
Naghsh-e Jahan square was built instead of a small square which was left from Timurid era. As the two mosques of Imam and Sheikh Lotf Allah and gate of Kaiseriyeh Bazaar were built, these three buildings were connected to each other by unified arches.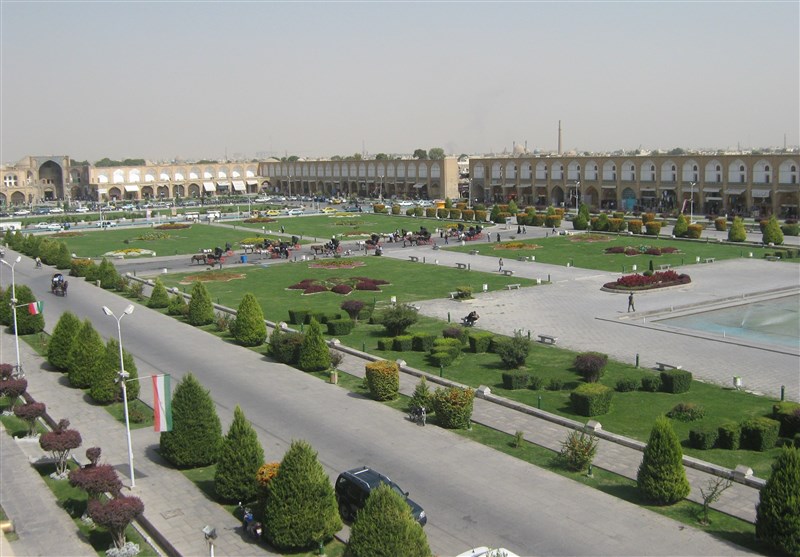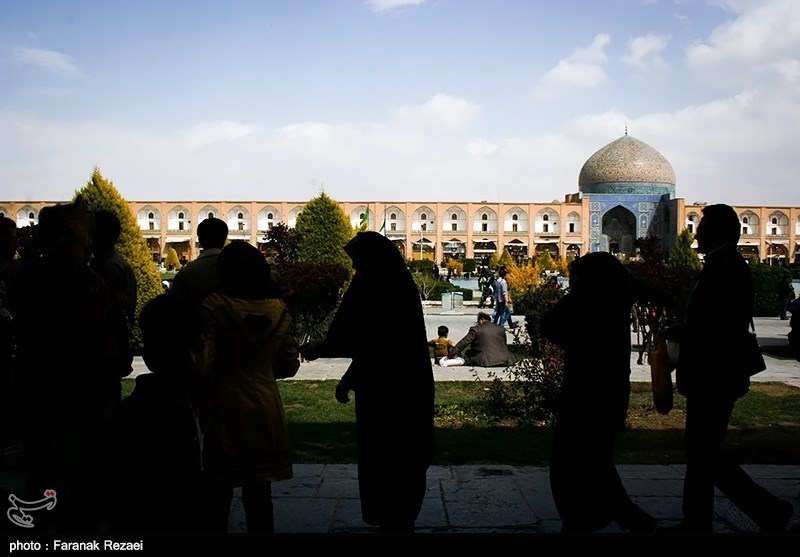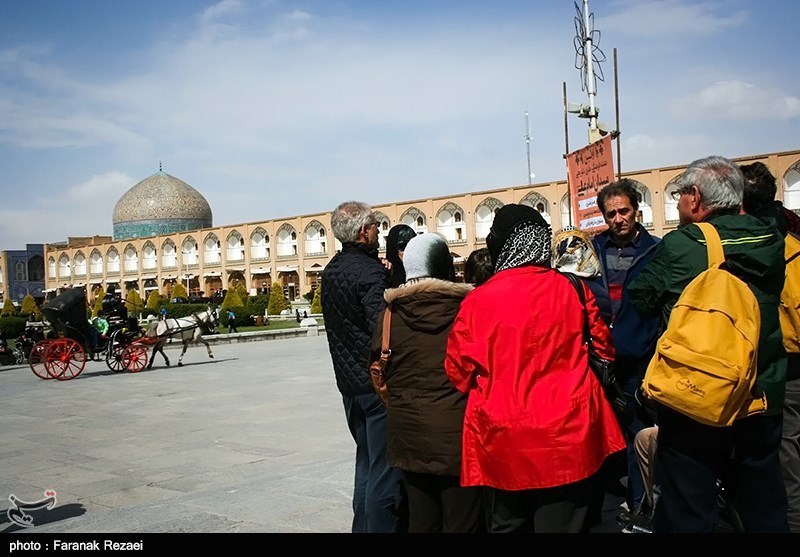 By finishing of the square and decorations, the squares floor was graveled and flatted. From this time, the square has been used for matches and the usual games of that era such as Polo and Pillory throwing and also the parade of soldiers or armies has been implemented in this place. Two stony pillars which are located in front of Imam Mosque and also their symmetry that are located in front of Kaiseriyeh Bazaar show implementation of Polo and other sports in the square.
Around the square there are two hundred chambers of two floors which are considered as the old market (Bazaar) of Isfahan.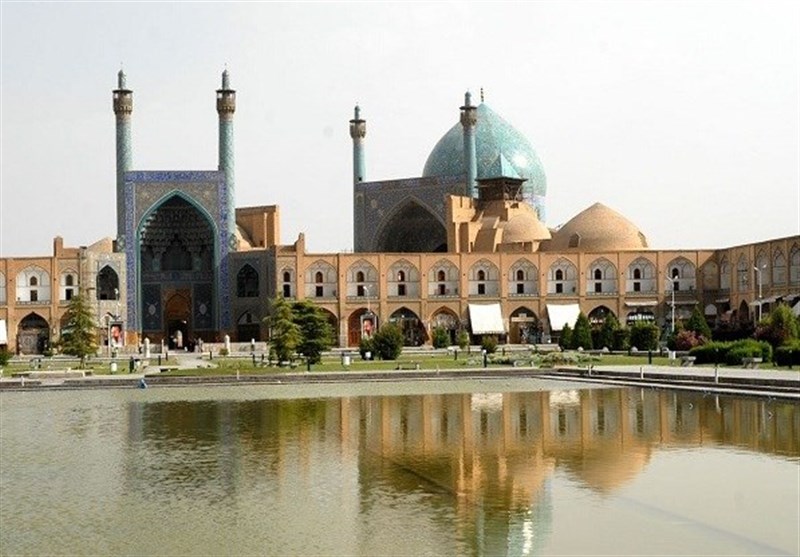 The old bazaar of Isfahan around this square is one of the important parts of production and presentation of Iran's craft. Each of Isfahan craftsmen and artists are working in a chamber to product crafts like engraving, copper working and … The beautiful bazaar of Naghsh-e Jahan square has been collected many craft, memorial and souvenirs of different parts of the country in itself and this is one of the reasons of popularity of Naghsh-e-Jahan square among inside and outside tourists.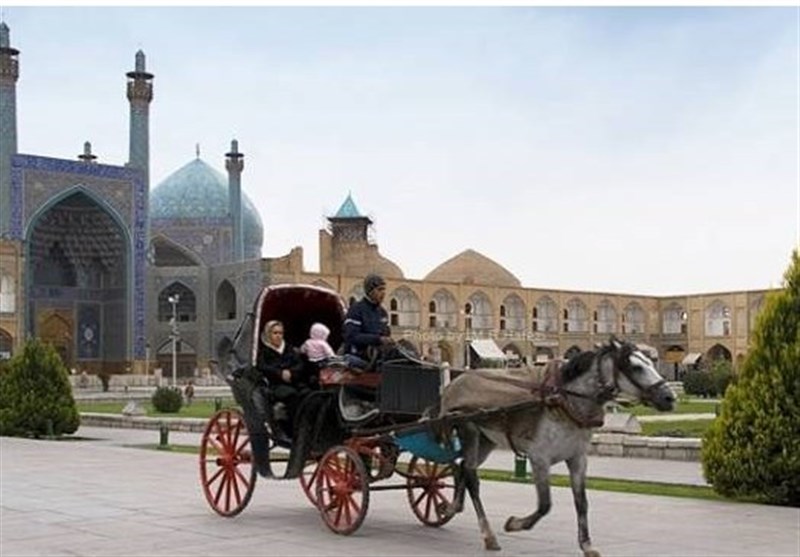 Source: Untold Iran