Beijing's Pick Lam Chosen as Hong Kong Leader
TEHRAN (Tasnim) – A committee dominated by pro-Beijing elites chose Hong Kong's next leader Sunday in the first vote since huge pro-democracy protests erupted over the election system in 2014.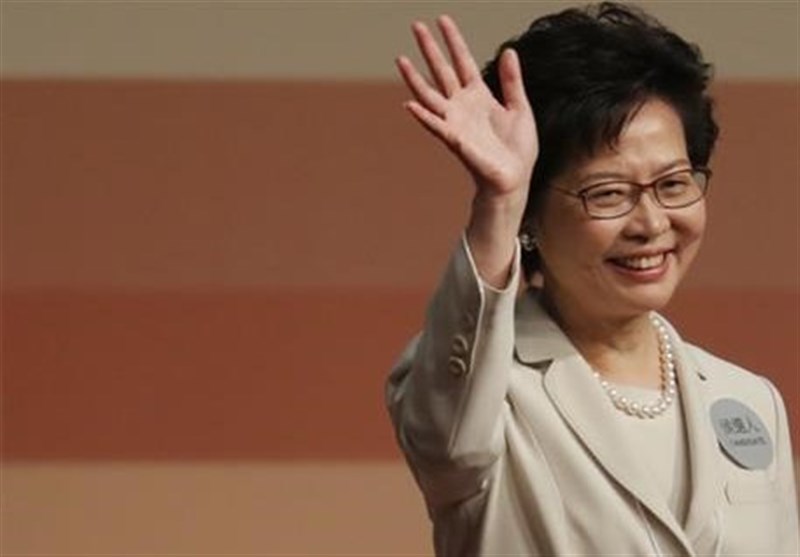 Carrie Lam, the government's former No. 2 official and Beijing's favored candidate, received 777 votes and will become the first female leader for the city and its fourth since British colonial control ended.
China's communist leadership had lobbied for her so Lam's victory came as no surprise, according to AP. After the votes were counted, Lam bowed to the crowd and shook hands with the second-place finisher, former finance secretary John Tsang, who received 365 votes.
Some pro-democracy supporters in the official seating area yelled slogans and held up a yellow umbrella, the symbol of the 2014 protests, as the results were announced. The elite election committee was at the root of the protests as activists decried the lack of a direct choice by Hong Kong residents.
Lam is an efficient and pragmatic administrator but unpopular with Hong Kongers because she's seen as a proxy for Beijing and out of touch with ordinary people. Tsang, in contrast, is highly popular because of his easygoing persona and deft use of social media. He has been nicknamed "Pringles" or "Uncle Chips" in Cantonese for his signature mustache that draws comparisons to the snack food mascot and his followers call themselves "small potatoes."
The third candidate, retired judge Woo Kwok-hing, had 21 votes.
Lam will take over from current leader Leung Chun-ying who is not seeking a second term, citing family reasons. Political analysts suspect Beijing asked Leung, a highly polarizing figure, to step aside for someone better liked.
Members of Hong Kong's election committee include tycoons like Li Ka-shing, Hong Kong's richest person. They represent industry and trade groups such as finance, accounting, real estate and textiles.
Hong Kong lawmakers, local councilors and delegates to China's parliament also have votes and some seats, mostly in the education, legal, health and social welfare sectors, are held by pro-democracy supporters.