Bahrainis Rally in Support of Yemenis
TEHRAN (Tasnim) – A crowd of Bahraini people held a demonstration to condemn the Saudi-led military attacks that have been targeting Yemeni civilians for two years.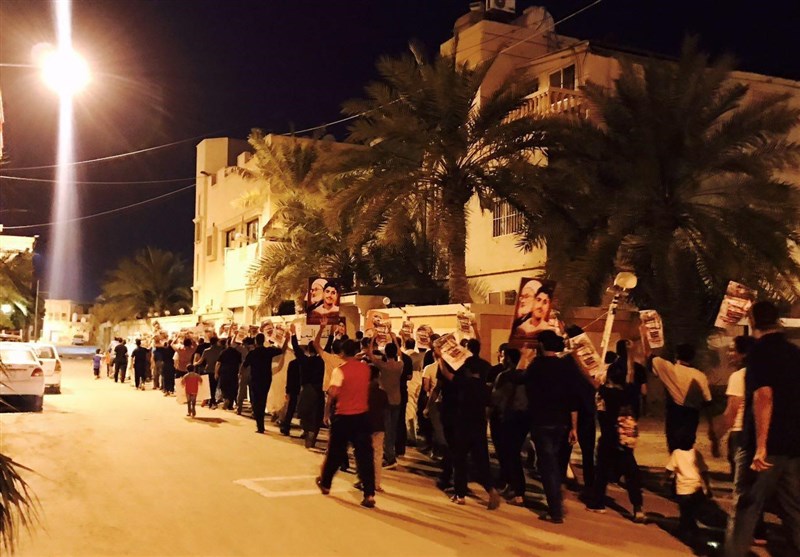 Hundreds of Bahraini protesters, including women, poured into the streets on Saturday night to voice support for the people of Yemen, who have been under unrelenting Saudi-led airstrikes since March 2015.
Urging an immediate end to the massacre of Yemeni people by Saudi Arabia, Bahraini demonstrators were carrying placards that read "Stop Killing Yemeni Children."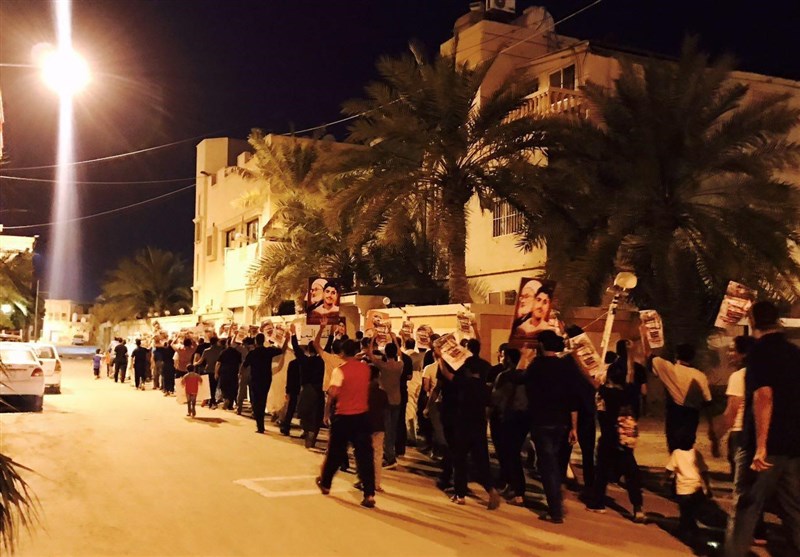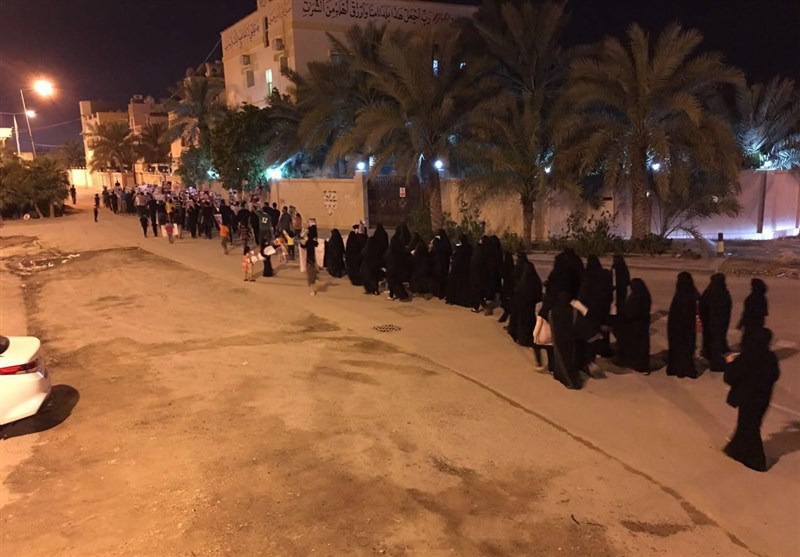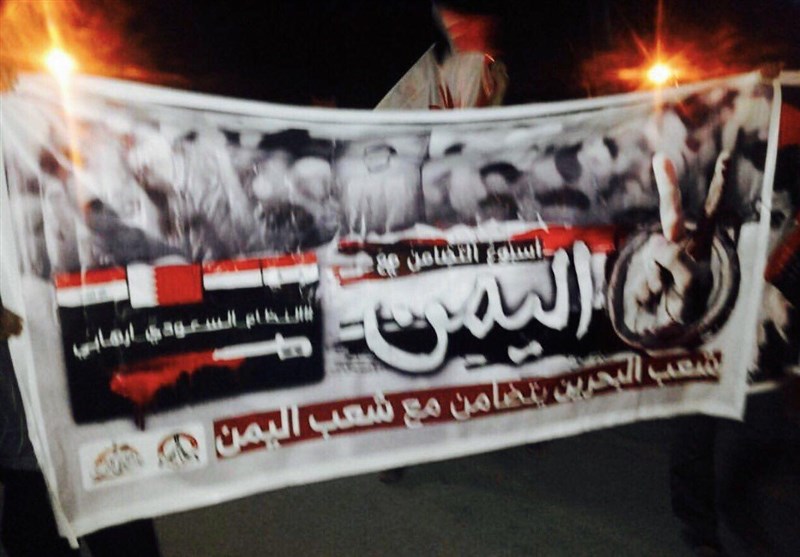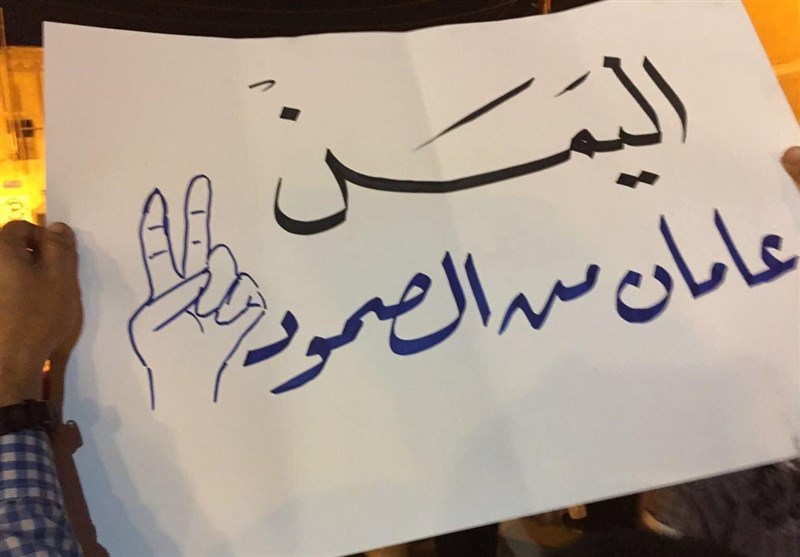 Since March 2015, Saudi Arabia and some of its Arab allies have been launching aerial attacks on Yemen in an attempt to restore power to the fugitive former President Abd Rabbuh Mansour Hadi, a close ally of Riyadh.
Nearly 11,000 Yemenis, including women and children, have lost their lives in the deadly military campaign.