Bahraini Figure Calls Manama, Riyadh Hostility toward Tehran Big Mistake
TEHRAN (Tasnim) – A senior member of Al-Wafa'a Islamic Party, a Bahraini opposition group, underlined that since the new US administration views the Bahraini and Saudi regimes as "dairy cattle" rather than allies, it is a big mistake for the regimes to maintain hostility toward Iran.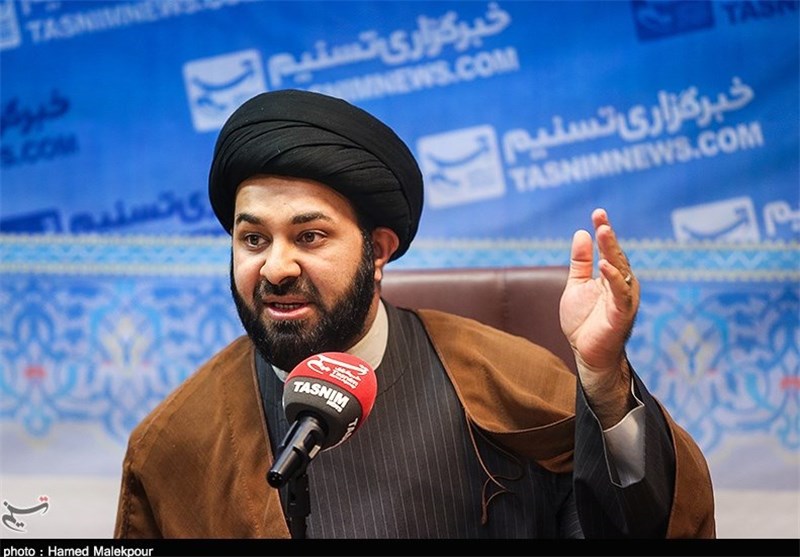 "Since coming to power, US President Donald Trump has explicitly announced that he will treat the Arab states in the Persian Gulf region as dairy cattle and will utilize them as long as he can," Seyed Morteza al-Sendi said in an interview with the Tasnim News Agency.
"Therefore, I emphasize that Saudi Arabia and Bahrain are making a big mistake with their enmity with the Islamic Republic of Iran because the US support for them cannot bring political stability to them," the cleric said.
Elsewhere in his remarks, the opposition figure rejected recent allegations raised by Bahrain that suspected members of a "terror cell" it has arrested have had links with Iran, saying such allegations are nothing new.
He further emphasized that Manama's stance against Tehran is meant to help the Al Khalifa regime get out of the current crisis.
Bahrain, a close ally of the US in the Persian Gulf region, has been witnessing almost daily protests against the ruling Al Khalifa dynasty since early 2011, with Manama using heavy-handed measures in an attempt to crush the demonstrations.
Scores of Bahrainis have been killed and hundreds of others injured and arrested in the ongoing crackdown on the peaceful demonstrations.
Amnesty International and many other international rights organizations have frequently censured the Bahraini regime for the rampant human rights abuses against opposition groups and anti-regime protesters.