Russian Citizen of Kyrgyz Origin 'Possibly Behind' St. Petersburg Bombing
TEHRAN (Tasnim) - A Russian citizen of Kyrgyz origin may be behind Monday's blast in the St. Petersburg Metro that left at least 14 people dead, Rahat Sulaimanov, a spokesman for Kyrgyzstan's State Committee for National Security (GKNB), said on Tuesday.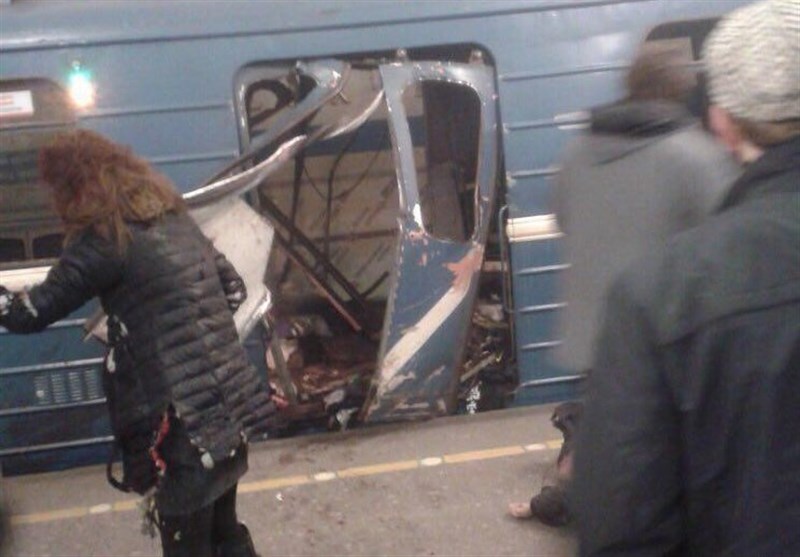 "A person of Kyrgyz origin, [who] is now a Russian citizen, is the possible perpetrator of the attack in the St. Petersburg Metro on April 3," GKNB spokesperson Rahat Sulaimanov said.
Russian officials have neither confirmed nor denied the information.
Sulaimanov added that Kyrgyzstan's special services "are closely working with their Russian counterparts" in investigating the explosion.
Meanwhile, Kyrgyzstan denied that one of its citizens was behind the blast, as some media reports had alleged earlier, Russia Today reported.
"Earlier, media had reported that a Kazakh citizen, Aryshev Maksim, born in 1996, was allegedly involved in the blast. I want to say that this information is not true," Nurgali Bilisbekov of Kazakhstan's National Security Committee said.
The explosion occurred as the train was traveling between the Tekhnologichesky Institut and Sennaya Ploshchad stations. At least 11 people were killed and 51 injured, according to the latest data.
All possible causes are being considered, including terrorism, Russian President Vladimir Putin said on Monday following the incident.
"Certainly, we will consider all variants, common, criminal, first of all, of a terrorist nature," he said.
Russia's Investigative Committee has launched a probe to determine whether the blast was a terrorist act.