Iran's Energy Industry Open to Singaporean Firms: Diplomat
TEHRAN (Tasnim) – Iranian Deputy Foreign Minister Morteza Sarmadi highlighted the opportunities for trade ties with Singapore, saying the Southeast Asian country's companies are welcome to make investment in Iran's energy sector.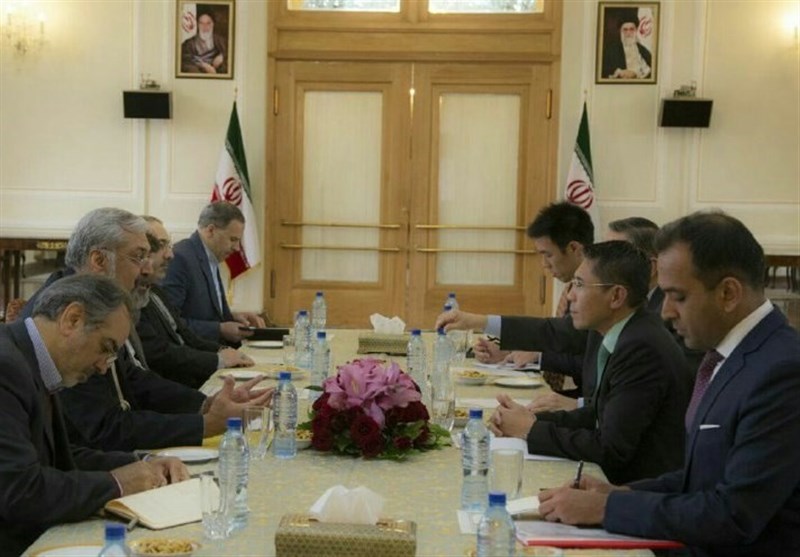 In a meeting with Singapore's Senior Minister of State for Defense and Foreign Affairs Mohamad Maliki Bin Osman, held in Tehran on Tuesday, Sarmadi said the removal of anti-Iran sanctions following the implementation of the Joint Comprehensive Plan of Action (JCPOA) has prepared the ground for international economic and trade cooperation with Iran.
Pointing to the willingness of many foreign countries to invest in Iran's market, Sarmadi said the Singaporean companies can also seize the opportunity to make investment in Iran's energy industry.
He also referred to strong banking ties as the key to promotion of trade between Tehran and Singapore.
For his part, Bin Osman said apart from the economic cooperation, Iran and Singapore could work on cultural and educational programs, such as the exchange of professors and students.
There has been growing international interest in ties with Iran since Tehran and the Group 5+1 (Russia, China, the US, Britain, France and Germany) on July 14, 2015 finalized the JCPOA, a comprehensive deal on Tehran's nuclear program, and implemented it in January 2016.
In March 2016, Iranian Foreign Minister Mohammad Javad Zarif paid a visit to Singapore as part of a tour of Southeast Asia and Australia.
The top Iranian diplomat had held extensive talks on expansion of economic relations with Singapore in the trip.