Iranian, Russian FMs Discuss Ties, Regional Issues
TEHRAN (Tasnim) – Iranian Foreign Minister Mohammad Javad Zarif and his Russian counterpart Sergei Lavrov discussed a range of issues in a telephone conversation, including expansion of bilateral ties between Tehran and Moscow as well as the latest developments in the region.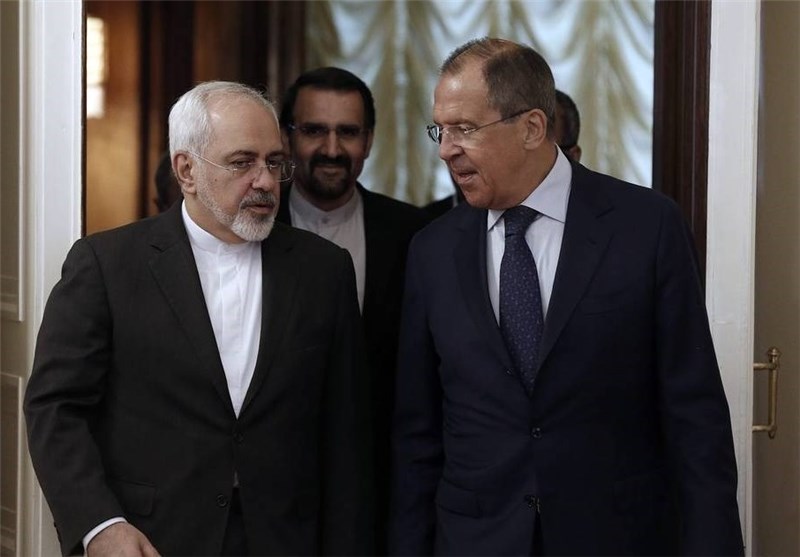 In the conversation on Tuesday night, Zarif condemned the recent deadly terrorist attack in Russia's Saint Petersburg metro station and extended Iranian nation and government's sympathies to the bereaved families of the victims of the tragic incident, according to the Tass news agency.
On Monday, a bomb blast in the St Petersburg metro system killed at least 14 people and wounded dozens more.
The Iranian and Russian ministers further explored ways to strengthen bilateral cooperation between the two countries, and exchanged views on the latest developments in the region, the report added.
Zarif and Lavrov also called for prompt implementation of a series of recently-signed agreements between Iran and Russia.
On March 29, ranking officials from Iran and Russia signed 14 cooperation documents at a high-profile meeting in Moscow to promote bilateral relations in a range of fields, from ICT to tourism.
In a ceremony in the Kremlin with Iranian President Hassan Rouhani and his Russian counterpart Vladimir Putin in attendance, top officials from the two sides signed the cooperation documents in political, economic, scientific, legal and cultural fields.
The deals were inked after talks between the two presidents.
The documents entail Tehran-Moscow cooperation in various fields, including information and communications technology (ICT), mining industry, railroad construction, extradition of criminals, nuclear energy, electricity, exports, and tourism.
According to reports, representatives of Iranian and Russian private sectors also signed a number of agreements on closer cooperation.