President: Iran Reducing Reliance on Oil Revenues
TEHRAN (Tasnim) – Iranian President Hassan Rouhani highlighted his administration's success to minimize the share of petrodollars in the country's budget, saying the non-oil revenues outstripped oil incomes for the first time in the previous Iranian year.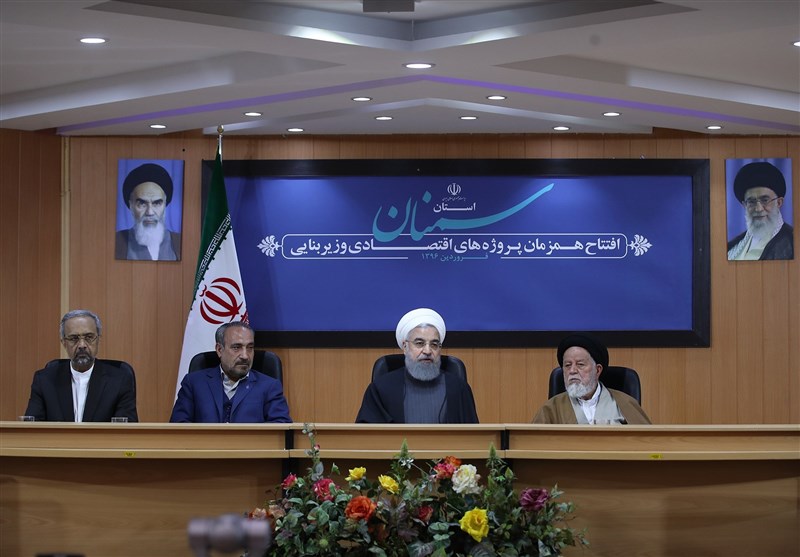 Last year, revenues from the export of non-oil goods increased by %150, President Rouhani said in a ceremony in the city of Semnan on Thursday, held to inaugurate a number of development projects.
Oil is an asset for all generations, the president added, saying the oil revenues must be spent on development of the country.
Describing a reduction in the share of petrodollars in the annual budget as a pillar of the 'Resistance Economy' grand plan, the president said his cabinet has also managed to export more non-oil products in terms of value compared to the value of imported goods in the previous year.
"This shows that… we did not sell oil to meet the country's demands (in the previous year), and it was the second year we marked such a great achievement."
Leader of the Islamic Revolution Ayatollah Seyed Ali Khamenei has repeatedly called for formulation of plans to cut dependence on oil revenues and govern the country on the basis of domestic capabilities instead of natural resources.
"Instead of relying on the oil revenues, Iran should be governed by rely on the domestic forces and the sources above the ground, namely the intelligence and talent of young people and the generation of science and knowledge," Ayatollah Khamenei said in October 2014.