UN Security Council Clashes over US Strikes on Syria
TEHRAN (Tasnim) – The UN Security Council clashed over the United States' missile strike on a Syrian government air base, late on Friday.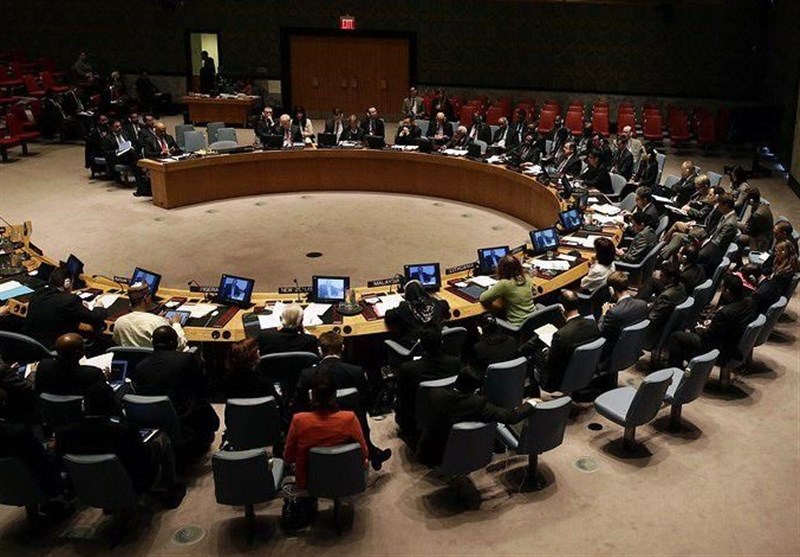 The Russian deputy envoy in particular threatened "negative consequences" against the US if it continued with any more airstrikes and accused the British ambassador of "colonial hypocrisy".
"We have to think about negative consequences, negative consequences, and all the responsibility if military action occurred will be on shoulders of those who initiated such doubtful and tragic enterprise," said Vladimir Safronkov.
The Russian envoy also accused the UK's representative, Matthew Rycroft, of putting forward "unprofessional arguments and accusations" against Russia, according to the New Arab.
The US ambassador, Nikki Haley said US was "prepared to do more, but we hope that will not be necessary."
"The United States will not stand by when chemical weapons are used. It is in our vital national security interest to prevent the spread and use of chemical weapons."
Egypt's response was more muted, saying that the "Syrian people were the real victim of a proxy war between conflicting parties."
"We are fed up with regret and the statements of condemnation because of a humanitarian tragedy that has devastated the lives of the Syrian people," said Amr Abu Atta.
Bolivian Ambassador to the United Nations Sacha Llorenti compared the basis for the unilateral move to former US Secretary of State Colin Powell's infamous 2003 presentation to the body, when fraudulent evidence of an alleged Iraqi weapons program was presented to justify the US war on Iraq.
Holding up an enlarged photo of Colin Powell's "weapons of mass destruction" speech, Llorenti made an impassioned plea to hold the US to account for Thursday's unprovoked attack on Syria, noting the US history of imperialist interventions in other nations, including Latin America, TeleSUR reported.
"Now the United States believe that they are investigators, they are attorneys, judges and they are the executioners. That's not what international law is about."
"I believe it's vital for us to remember what history teaches us and on this occasion (in 2003), the United States did affirm, they affirmed that they had all the proof necessary to show that Iraq had weapons of mass destruction but they were never found … never were they found," the Bolivian envoy told the emergency Security Council meeting on Friday.
On Feb. 5, 2003, Secretary Powell presented fabricated "proof" that Saddam Hussein's government in Iraq was developing weapons of mass destruction, including deadly nerve agents. The presentation has since been widely discredited, as no evidence of a weapons program was ever discovered.