As Infighting Rises, White House Says No Staff Shakeup Looms
TEHRAN (Tasnim) – Although the White House is rife with rumors of a staff shakeup, Trump's young administration is pushing back against reports of a pending West Wing overhaul fueled by squabbling among top aides.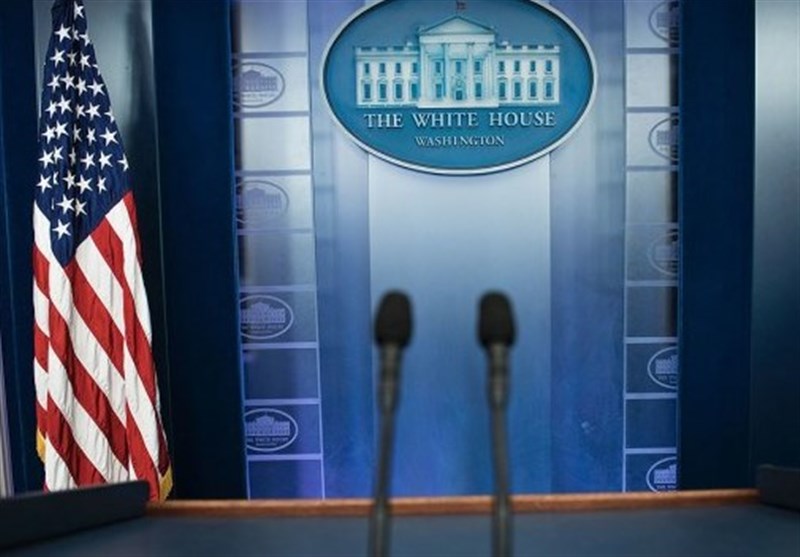 US President Donald Trump's White House, one perpetually plagued by infighting among aides jockeying for the president's ear, has been sharply divided by a new rivalry, one pitting his powerful son-in-law with unfettered access to the president against the sharp-elbowed ideologue who fueled Trump's populist campaign rhetoric.
Senior adviser Jared Kushner and White House chief strategist Steve Bannon, arguably the two most influential voices in the West Wing, have clashed repeatedly in recent weeks over strategy to pass health care legislation, the fallout of the bogged-down immigration bans and, most recently, whether to intervene in the Syrian war.
Although the White House is rife with rumors of a staff shakeup, Trump's young administration is pushing back against reports of a pending West Wing overhaul fueled by squabbling among top aides.
White House Spokeswoman Lindsay Walters said in a statement Friday that the narrative of a dysfunctional administration on the verge of a makeover "is a completely false story driven by people who want to distract from the success taking place in this administration." As evidence of the success, Walters noted the confirmation of Judge Neil Gorsuch to the Senate, recent meetings with foreign leaders and the missile strikes in Syria.
"The only thing we are shaking up is the way Washington operates as we push the president's aggressive agenda forward," she said.
Despite that dose of the president's trademark bravado, the administration has been plagued by the public airing of infighting, with high-profile aides visibly jockeying for position. And the president himself is increasingly frustrated by the leaks that keep flowing out of the West Wing.
In recent weeks, tensions have mounted between Bannon and Kushner, AP reported.
Bannon, the former head of the conservative news outlet Breitbart, is a right wing bomb-thrower who powered Trump's populist campaign message. But some see his role as declining. This week, Trump removed him from the National Security Council, reversing an earlier, controversial decision to give Bannon access to the group's high-level meetings.
Kushner, who played a major role in the campaign, has taken on an increasingly visible role, heading an effort to overhaul the federal government and traveling to Iraq with the Joint Chiefs of Staff chairman. He is allied with a group of aides who view themselves as more moderate forces, including economic adviser Gary Cohn, the former president of the Goldman Sachs investment bank.
Cohn's ascendance - his wealth, including a $285 million severance package from Goldman, has earned Trump's respect - has been a flashpoint for West Wing tensions. Cohn, Kushner and Deputy National Security Adviser Dina Powell have been labeled the White House's "Democrats" by Bannon's allies and the two sides have taken turns slinging anonymous arrows at each other in the press.
Bannon's side blames Kushner and his allies for trying to moderate Trump and move him away from some of his populist campaign promises. But Bannon has taken the brunt of the blame for the health care fallout - he wanted to force a vote to take names of Republicans disloyal to Trump, a move Kushner opposed - and the bogged down travel bans. While Trump initially signed off on the shock-and-awe method by which the ban was first unveiled, he has since grown angry that Bannon did not craft the executive order in such a way that it could stand up in court, according to a person familiar with the president's thinking but not permitted to discuss private conversations by name.
Speculation has also been rampant about chief of staff Reince Priebus, who has faced questions about his staying power since he started the job. That scrutiny intensified with the collapse of the House GOP health care overhaul, a major embarrassment for Trump. And senior adviser Kellyanne Conway, at the forefront in the early weeks of the administration, has been less visible after a series of misstatements. She was one of only a few senior aides not present at this week's summit with the Chinese president at Trump's Florida estate.
Still, Chris Ruddy, a longtime Trump friend and the head of NewsMax, said Trump thrives on internal debate but does not like "when people are leaking or criticizing to the outside."
On whether Trump will make changes, Ruddy said he wasn't privy to internal discussion but noted, "Donald Trump has a history of ignoring what everyone says or thinks and keeping people he likes for a long period of time."
Nearing its first 100 days, Trump's presidency has been filled with personnel woes and limited policy wins. Installing his choice to the Supreme Court was a success, but his travel ban remains tied up in the courts. The House GOP health care bill failed spectacularly on its first attempt, and he is still dogged by questions about Russian connections.