Iran, Hungary to Cooperate in Designing Small Nuclear Power Plants
TEHRAN (Tasnim) – Head of the Atomic Energy Organization of Iran (AEOI) Ali Akbar Salehi said the AEOI has plans for extensive use of small nuclear power plants, adding that an MoU he signed with the visiting deputy prime minister of Hungary calls for cooperation on designing such plants.
Speaking to reporters in Tehran on Saturday, after he and Hungarian Deputy Prime Minister Zsolt Semjen signed a Memorandum of Understanding (MoU), he said the agreement includes collaborations between the two countries in the field of designing small nuclear power plants as well as an 85million Euro investment by Hungarian banks in Iran.
"The AEOI's plan is using small power plants and we hope to see extensive use of such plants in Iran," he said.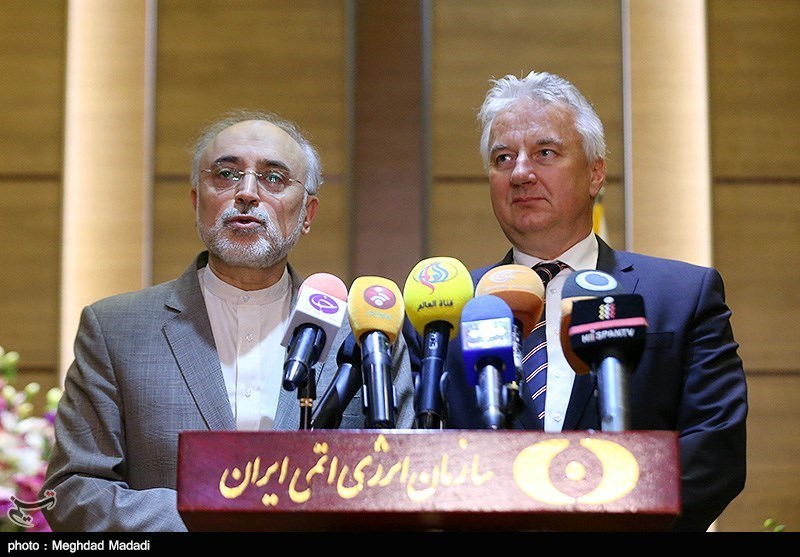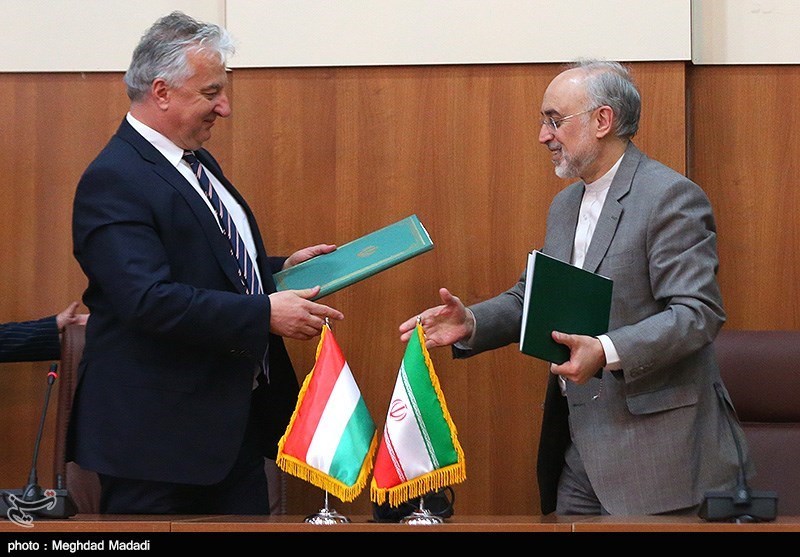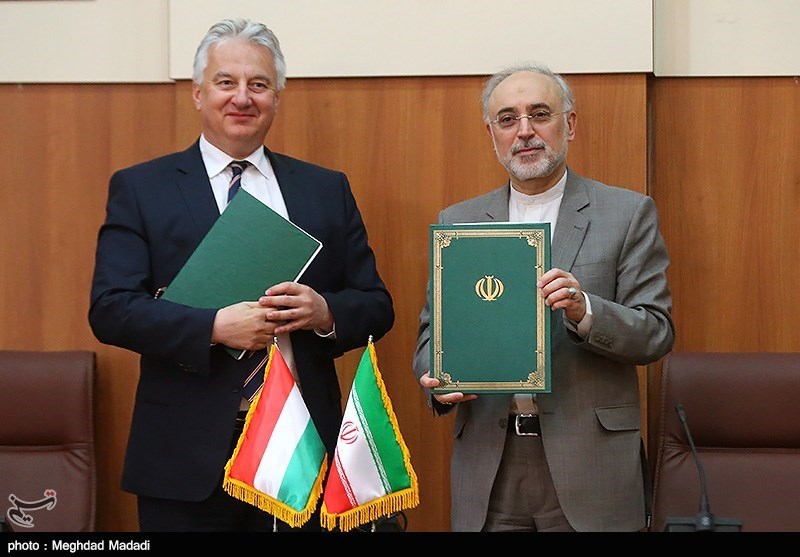 Elsewhere, Salehi noted that the relations between Tehran and Budapest date back to several centuries ago.
He said the two sides' economic ties have declined in recent years but "we hope they will return to the previous level following the JCPOA (enforcement)."
He was referring to the Joint Comprehensive Plan of Action, a nuclear agreement between Tehran and world powers that terminated all nuclear-related anti-Iran sanctions when it came into force in January 2016.
The Hungarian deputy prime minister, for his part, hailed the growing relations between Tehran and Budapest and said a delegation from his country's major banks will soon visit Iran with the aim of enhancing cooperation with the Islamic Republic.