Iranian Naval Fleet Docks at Pakistani Port for Joint Drills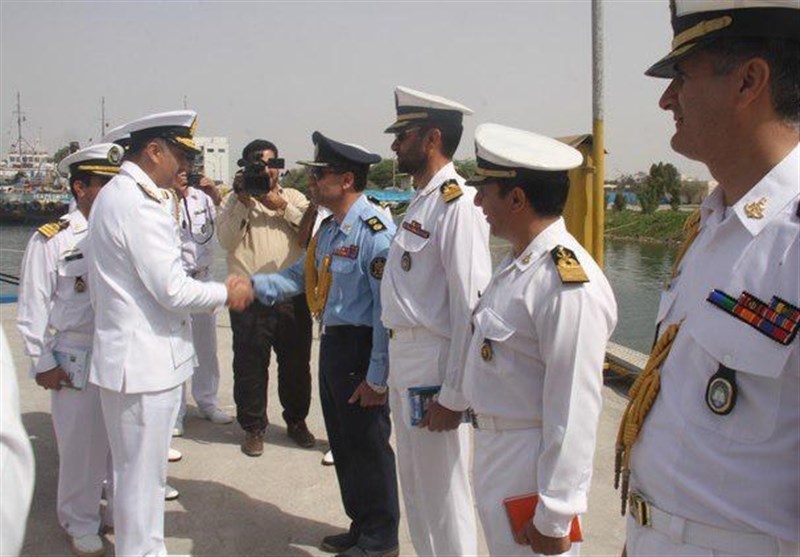 TEHRAN (Tasnim) – A flotilla of the Iranian Navy's warships berthed at a Pakistani port in an official visit to the neighboring country to stage joint naval drills.
The Iranian naval fleet, comprising Tonb logistic warship and Naqdi destroyer, docked at the Pakistani port of Karachi on Saturday and was welcomed by high-ranking commanders of the Pakistan Navy.
During their stay in Karachi, the Iranian naval forces plan to hold joint exercises with the Pakistan Navy.
The naval fleet is planned to leave Karachi and return home on Tuesday.
The Iranian and Pakistani naval forces have recently boosted their cooperation and staged joint drills on various occasions.
Back in March, two Pakistani warships paid an official visit to Iran's southern port city of Bandar Abbas.
Also in September 2016, an Iranian fleet of warships berthed at the port city of Karachi to attend a joint naval relief and rescue drill with Pakistani naval forces.
Four vessels and a helicopter attended the drill on behalf of Iran, including Lavan logistic warship, Falakhan and Khanjar missile-launching vessels and Konarak warship.