Senior MP Shrugs Off EU Sanctions against Iran
TEHRAN (Tasnim) – Chairman of the Iranian Parliament's National Security and Foreign Policy Commission Alaeddin Boroujerdi slammed the European Union (EU) for extending its sanctions against the Islamic Republic for another year and said the move "is not worth anything".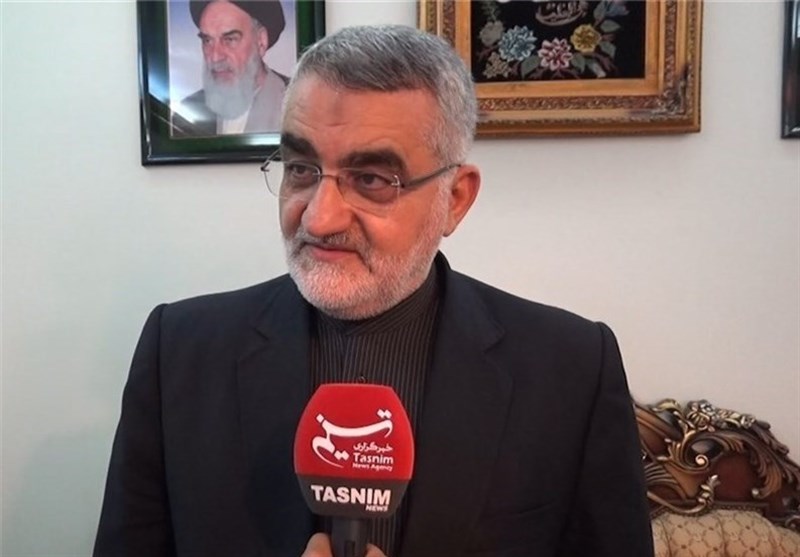 Although the EU is comprised of 28 independent countries, it is pursuing the same policies of the US and the Zionist regime's lobbies, Boroujerdi said in remarks released on Friday.
"Therefore the extension of sanctions (against the Islamic Republic) is worth nothing," the senior lawmaker added.
He went on to say that Iran has turned into "a symbol of the fight against terrorism" in the Middle East region and the world.
In a statement on Tuesday, the 28-member bloc extended by a year its travel ban and an asset freeze on 82 Iranian people and one entity, as well as a ban on exports to Iran of equipment for monitoring telecommunications and other gear.
The EU imposed the restrictions on Iran for the first time in 2011.
Back in August 2016, Iran's Judiciary Chief Ayatollah Sadeq Amoli Larijani proposed that the Islamic Republic and Europe can begin discussions about human rights, provided that Iran would also have the chance to question the shortcomings of Europeans regarding human rights.
"I suggest that the (Judiciary's) Human Rights Council, the Foreign Ministry, and the Supreme National Security Council pave the way for talks with European countries (on human rights)," Ayatollah Amoli Larijani said at the time.
He underlined that the US must be excluded from any such discussions because Washington is "only after deception."