Iran's Zarif: Some Parties Unwilling to Probe into Syria Chemical Attack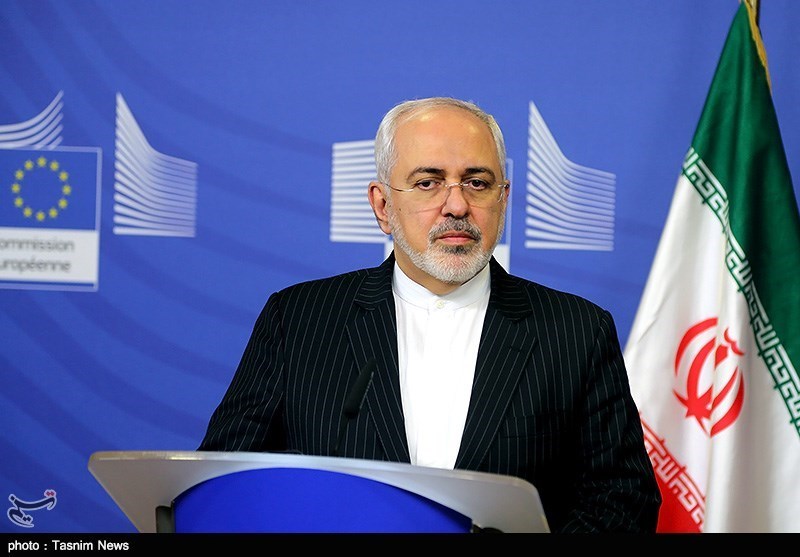 TEHRAN (Tasnim) – Iranian Foreign Minister Mohammad Javad Zarif, who is in Russia for an official visit, renewed his call for an impartial investigation into the US claims of a chemical attack in Syria' Idlib province, saying some parties are not willing to probe into the issue.
"We still are suffering from some unilateral steps that are exploited by the Daesh (ISIS or ISIL) terrorist group," Zarif said in a joint press conference with his Russian and Syrian counterparts in Moscow on Friday.
He was referring to a recent missile attack by the US military against Syria under the pretext of an earlier suspected chemical attack in Khan Shaykhun in the rebel-held Idlib province.
"Unilateral actions by some parties, are not acceptable to the international community," he said, adding that Iran will cooperate with all sides in order to combat the use of chemical weapons.
He further rejected US claims that the Syrian government has made the chemical attack in Idlib and said, "Some parties do not want the truth about what happened in Syria's Khan Shaykhun to become clear."
During the joint press conference, Russia's Sergei Lavrov also said the West is trying to hide the truth of what happened in Khan Shaykhun, adding that according to the Organization for the Prohibition of Chemical Weapons, all chemical weapons of the Syrian government had been destroyed.
Syria's Foreign Minister Muallem, for his part, said Syria has never used chemical weapons even against terrorists, let alone the Syrian people.
Earlier on April 7, the US military attacked the Syrian government's Shayrat Airfield near Homs with 59 tomahawk missiles.
Officially announcing the strike, US President Donald Trump claimed that the targeted airfield had launched the chemical attack on the rebel-held area in Idlib.
Syria has been gripped by civil war since March 2011 with various terrorist groups, including Daesh (also known as ISIS or ISIL), currently controlling parts of it.