Pentagon Chief Headed to Middle East, Africa
TEHRAN (Tasnim) – US Defense Secretary James Mattis will travel to the Middle East and Africa next week to meet with his counterparts in Saudi Arabia, Egypt, Israel, Qatar and Djibouti.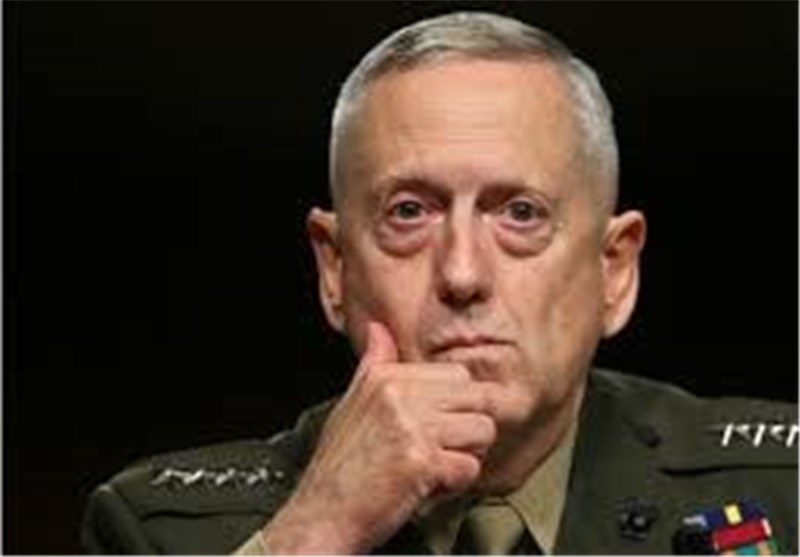 Mattis will first stop in Saudi Arabia Tuesday for "a series of meetings with key international counterparts to strengthen commitments to the US-Saudi security partnership," according to a Pentagon statement, The Hill reported on Friday.
He will then travel to Egypt Wednesday "to discuss regional security issues" and participate in a wreath-laying ceremony at a memorial for Egyptian soldiers.
Mattis will stop in Israel on Thursday to meet with Prime Minister Benjamin Netanyahu, President Reuven Rivlin and Defense Minister Avigdor Lieberman. Mattis will also take part in a wreath-laying ceremony at the World Holocaust Remembrance Center.
On Saturday, Mattis will visit Qatar "to meet with key international leadership and continue efforts to strengthen regional security architectures."
Mattis will end the trip in Djibouti on Sunday and meet with President Ismail Omar Guelleh "to further the US-Djibouti commitment to promoting regional stability," according to the Pentagon.
The international trip is Mattis's fourth since he was confirmed in January and meant "to re-affirm key US military alliances, to engage with strategic partners in the Middle East and Africa, and to discuss cooperative effort to counter destabilizing activities and defeat extremist terror organizations."