Syria Army Repels Militants' Offensive in Damascus Suburb
TEHRAN (Tasnim) – Syria's army and its allies foiled a major attack by Takfiri terrorists on the outskirts of Damascus, claiming the lives of a large group of them.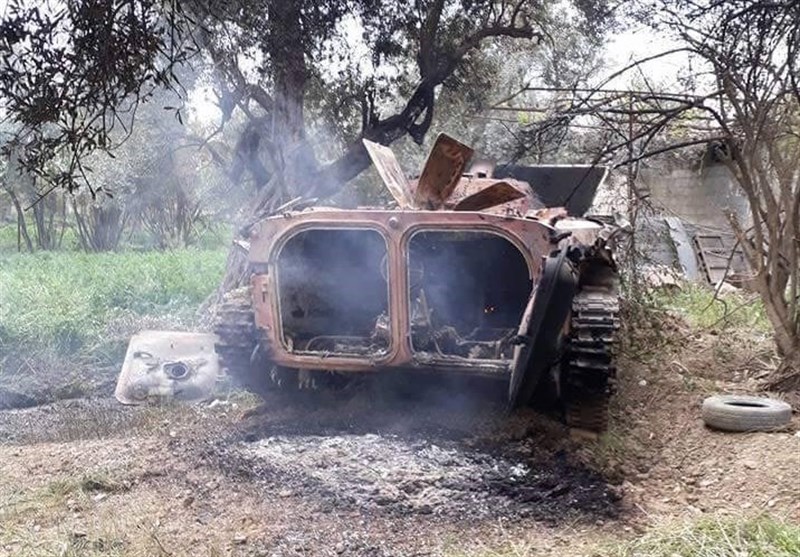 On Friday, Syrian forces inflicted massive losses on Takfiri militants affiliated to the Jaish al-Islam terrorist group after they attempted to sneak into the al-Qaboun suburb of the capital Damascus.
The terrorists had planned to launch a surprise attack on Syrian positions via two underground tunnels in the strategic district but faced strict resistance from the army.
The government forces encircled them and killed large groups of them. A tank and two vehicles belonging to the militants were also destroyed in the clashes.
Separately, Syrian warplanes pounded the gathering centers of the Jabhat Fatah al-Sham (formerly known as al-Nusra Front) terrorist group in the southwestern province of Daraa, killing at least seven terrorists there.
Additionally, al-Nusra militants suffered serious setbacks in the areas of Souran, Tibet al-Imam, al-Boweida, north Maan, Tel Hweir, Hweir Valley, Tel Bazam, east Morek, Hilfaya and al-Dahdouh, in Hama province, with a large number of the them killed or injured by the army.
Over the past six years, Syria has been fighting foreign-sponsored militancy. UN Special Envoy for Syria Staffan de Mistura estimated in August that more than 400,000 people had been killed in the Syrian crisis until then. The UN has stopped its official casualty count in Syria, citing its inability to verify the figures it receives from various sources.