Manama Seeking to Exile Sheikh Qassim by Changing Constitution: Representative
TEHRAN (Tasnim) – The representative of prominent Bahraini cleric Sheikh Isa Ahmed Qassim in Iran said the Al Khalifa regime is seeking to force Sheikh Qassim into exile by changing the constitution but warned that the people will not remain silent if that happens.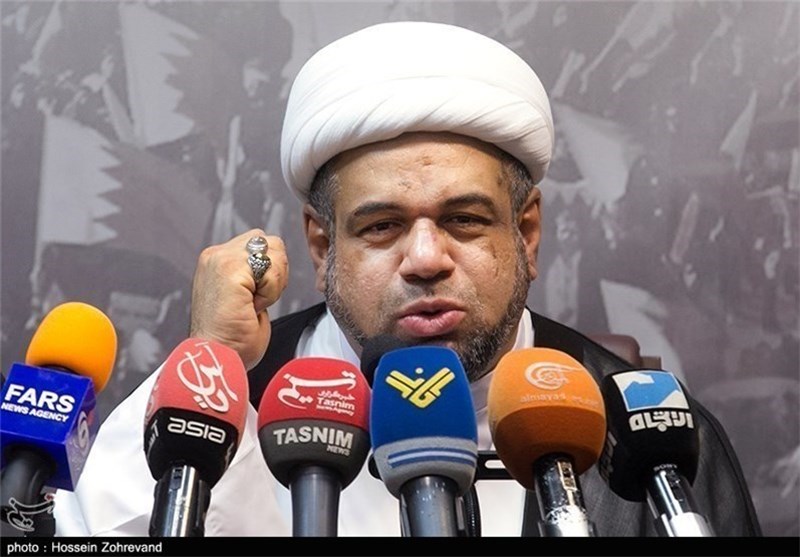 Speaking to the Tasnim News Agency, Sheikh Abdullah al-Daqqaq highlighted the Manama regime's main objective behind a constitutional change allowing military courts to try civilians, saying the regime's prime motive is to pave the way for sending Sheikh Qassim into exile.
However, he added, the Bahraini people will definitely stand up against the regime if its forces attack the house of Sheikh Qassim.
The cleric went on to say that the regime's second motive to change the constitution is to intensify its crackdown on the people and put out the fire of the revolution.
Last month, Bahrain approved a constitutional change allowing military courts to try civilians.
Activists warn the amendment will allow an undeclared state of martial law on the Persian Gulf island.
There has been a popular uprising in Bahrain since February 14, 2011. Protesters initially called for political reforms and a constitutional monarchy. However, the demand later changed to an outright call for the ouster of the Al Khalifa family following its brutal crackdown on popular protests.
Scores of people have been killed in the crackdown and security forces have arrested hundreds. Dozens of demonstrators have also been sentenced to jail terms for attending street protests.