Syrian Jets Hit Daesh Positions in Raqqa
TEHRAN (Tasnim) – Syrian warplanes successfully targeted a major military base of Daesh (ISIL or ISIS) in Syria's northern province of Raqqa, the main stronghold of the terrorist group in the crisis-hit Arab country.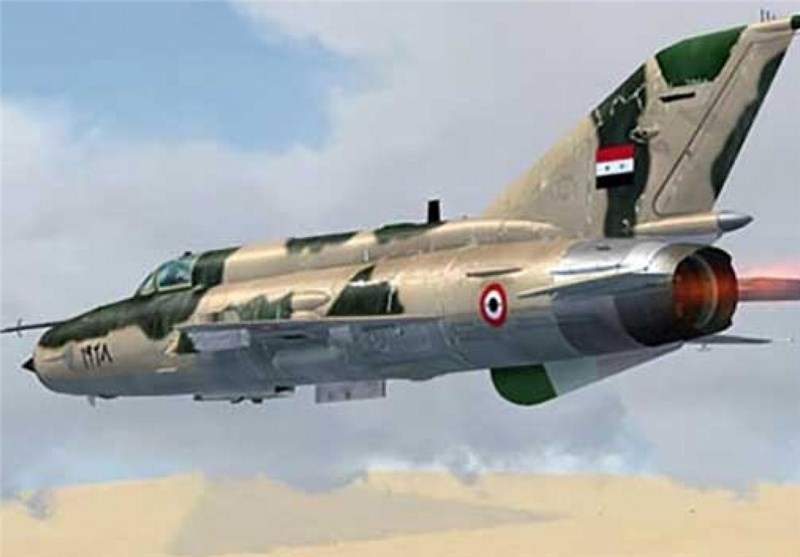 Syrian fighter jets on Sunday pounded the positions of Daesh in Raqqa, inflicting heavy casualties and material losses upon the terrorist group, according to the public relations department of Iraq's al-Nujaba Movement, a major Shiite resistance group.
During the raids, a major military base belonging to the Takfiri group was also destroyed.
The Arabic-language news agency Smart News also reported that US-led military aircraft had launched an attack against the village of Ya'rab in the western suburbs of Raqqa.
The strike claimed the lives of five civilians, who were all members of a family.
The city of Raqqa, which lies on the northern bank of the Euphrates River, was overrun by Daesh terrorists in March 2013, and was proclaimed the center for most of the Takfiris' administrative and control tasks the next year.
Over the past six years, Syria has been fighting foreign-sponsored militancy. UN Special Envoy for Syria Staffan de Mistura estimated in August that more than 400,000 people had been killed in the Syrian crisis until then. The UN has stopped its official casualty count in Syria, citing its inability to verify the figures it receives from various sources.