EU Leaders Urge Ankara to Move Slowly Post-Vote
TEHRAN (Tasnim) - The European Union's top officials have responded cautiously to the outcome of Turkey's constitutional referendum and are calling on the government to seek a broad consensus as changes to the country's system of government are implemented.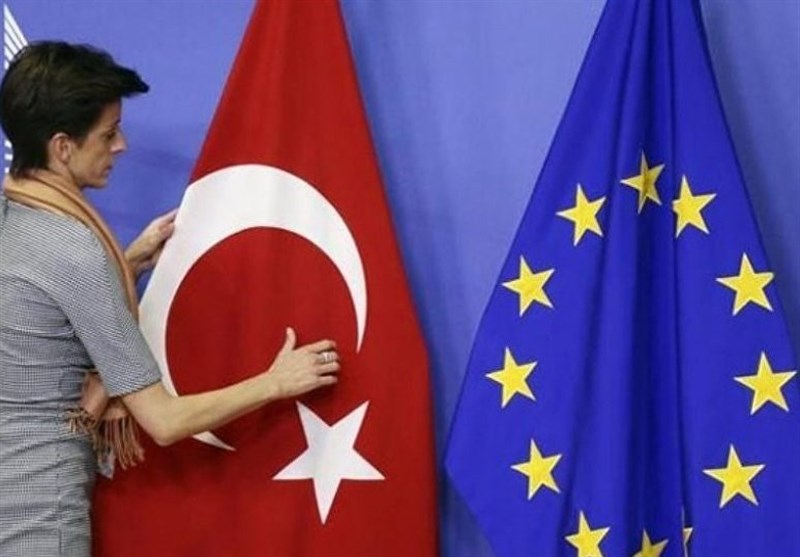 EU Commission chief Jean-Claude Juncker, EU foreign policy chief Federica Mogherini and Enlargement Commissioner Johannes Hahn said in a joint statement late Sunday that they "take note of the reported results" indicating the referendum expanding the presidency's powers was approved.
They noted that they are awaiting a report from international election observers on the vote and alleged irregularities.
The three say the constitutional amendments and their enactment "will be assessed in light of Turkey's obligations as a European Union candidate country and as a member of the Council of Europe."
The EU leaders said: "In view of the close referendum result and the far-reaching implications of the constitutional amendments, we also call on the Turkish authorities to seek the broadest possible national consensus in their implementation."
The head of Turkey's electoral board confirmed that the "yes" votes have won in the referendum, the Associated Press reported.
Sadi Guven confirmed the referendum's passage shortly after President Recep Tayyip Erdogan claimed victory based on unofficial results.
Keman Kilicdaroglu, the head of the country's main opposition party, is questioning the results. He says the Supreme Electoral Board shouldn't have decided to accept as valid ballot papers that did not bear the board's official stamp.
He accused the board of changing the rules in the middle of the vote.
In previous elections, ballot papers without the official seal were declared invalid.
Guven defended the decision, saying "there is no question of changing the rules in the middle of the game."