Iran Wins Asian Senior Beach Volleyball Championships
News ID: 1381989
Service: Sports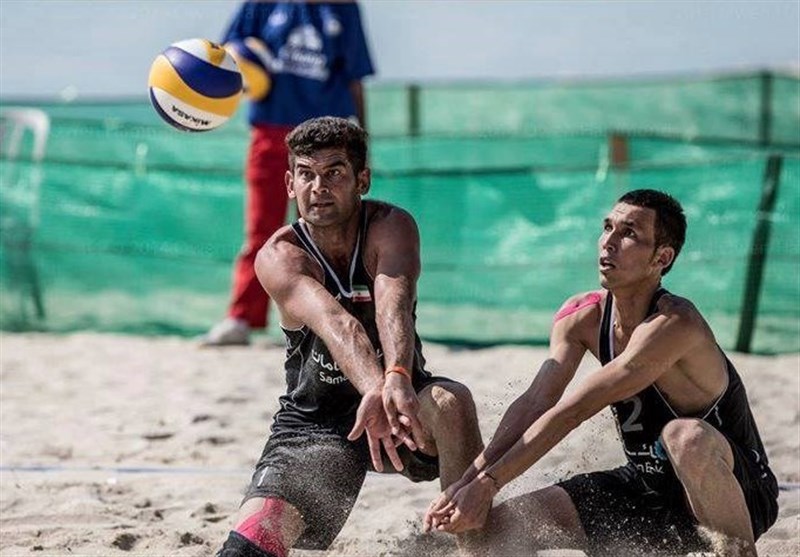 TEHRAN (Tasnim) – Iranians Rahman Raoufi/Bahman Salemiinjehboroun defeated Candra Rachmawan /Mohammad Ashfiya from Indonesia to win the 18th Asian Senior Beach Volleyball Championships on Monday.
The Iranian team beat its rival at the final match at Samila Beach in Thailand 2-1 (22-20, 12-21, 15-12).
Iran 1 had already thrashed China 1's Ha Likejiang/Bao Jian in a one-sided battle 21-11, 21-15 in the quarter-final and continued its incredible streak by beating Julio Nascimento/Ahmed Tijan of Qatar in an epic three-set thriller 27-29, 22-20, 15-10.
In the third-placed playoff, Australians Chris McHugh/Damien Schumann defeated Julio /Ahmed from Qatar 23-21, 21-14.
The 18th SMM Asian Senior Beach Volleyball Championships Est Cola Samila took place from April 14 to 17 in Songkhla, attracting 61 teams from 19 nations to vie for the top honor and AVC accumulated points.