Iran's Speaker Urges Regional Coordination, Unity against Terrorism
TEHRAN (Tasnim) – Iran's Parliament Speaker Ali Larijani stressed the need for unity among regional and Muslim countries to form a united front against terrorists.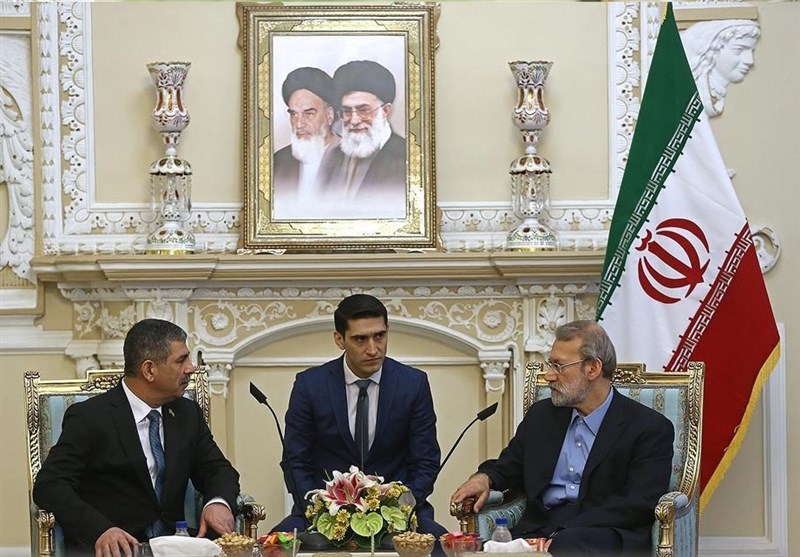 "Currently, the main issue in the region is terrorism and it is necessary that all regional countries and Muslim states stand up against terrorists with coordination and unity," Larijani said in a Monday meeting in Tehran with the Republic of Azerbaijan's Defense Minister Zakir Hasanov.
He added that Islam's enemies help terrorist groups in a bid to spread Islamophobia in the world.
Elsewhere, Larijani stressed the Iranian parliament's support for all-out cooperation with Azerbaijan in different fields, including economy and tourism.
He also hoped for an end to the longstanding conflict between Azerbaijan and Armenia.
Hasanov, for his part, said that during his visit to Tehran, he held good talks with Iranian officials and hoped that like their political and economic ties, Iran and Azerbaijan will develop their military ties as well.
He further referred to the issue of terrorism and said his country's president has frequently reiterated that Islam and terrorism are totally unrelated.
Hasanov also acknowledging that a number of Azeri nationals have joined terrorist groups and stressed his country's serious resolve to tackle the issue.
Heading a high-ranking military delegation, the Azeri minister has traveled to Tehran at the invitation of his Iranian counterpart Brigadier General Hossein Dehqan.