Pence Admits Syria, Afghanistan Were Used as Props to Warn North Korea
TEHRAN (Tasnim) – During a visit to South Korea, US Vice President Mike Pence admitted that the recent bombings of Syria and Afghanistan were a warning to the Democratic People's Republic of Korea.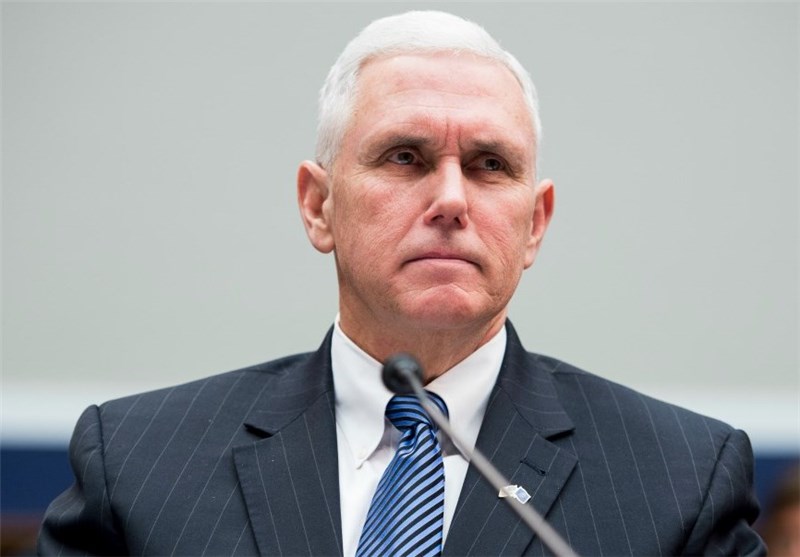 "Just in the past two weeks, the world witnessed the strength and resolve of our new president in actions taken in Syria and Afghanistan," Pence said. "North Korea would do well not to test his resolve or the strength of the armed forces of the United States in this region."
The comments were made alongside South Korea's acting President Hwang Kyo-ahn on Monday after a visit to the "Demilitarized Zone" located between the north and the south where 28,500 US troops are stationed.
The DPRK's state-run Korean Central News Agency quoted a Foreign Ministry official as saying, "We will bolster up in every way our capability for self-defense to cope with the US reckless moves for a war and defend ourselves with our own force."
Pence arrived in South Korea Monday as part of his 10-day, four-nation Asia tour that will also take him to Tokyo, Jakarta and Sydney in what many view as war moves, accompanied by an aircraft carrier strike group that the US has sent to the region.
South Korea's acting President Kyo-ahn said South Korea would "ensure the early deployment and operation" of a US THAAD anti-ballistic missile system which is now in the country.
Contradicting Trump' s stance on the recent bombings of Syria and Afghanistan, barely two weeks ago, Mike Pence admitted the strikes were to show the DPRK what the US is capable of. Both Pence and Secretary of State Rex Tillerson who visited South Korea last month, have ruled out the "strategic patience" of the Barack Obama administration of pressuring Pyongyang into negotiations. They have both hinted at military action against the DPRK, TeleSUR reported.
Trump justified the launching of 59 Tomahawk missiles on the Shayrat airbase in Syria as a response to a chemical attack which he blamed on President Bashar al-Assad' s government, without providing any evidence.
After dropping the largest non-nuclear bomb in Afghanistan last Thursday, Trump denied claims that the bombing was a message to the DPRK. "It doesn't make any difference if it does or not — North Korea is a problem, the problem will be taken care of," Trump said.
The White House also maintained that the strike on Syria was solely for what it called "humanitarian reasons" when Trump announced the strike while hosting a summit with Chinese leader Xi Jinping. But Pyongyang has called the Syrian airstrikes "absolutely unpardonable" and called Washington's "reckless moves toward war" a provocation.