Iran, Georgia Top Diplomats Discuss Closer Ties
TEHRAN (Tasnim) – Iranian Foreign Minister Mohammad Javad Zarif and his Georgian counterpart, Mikheil Janelidze, exchanged views about efforts to promote bilateral relations between the two countries in diverse spheres.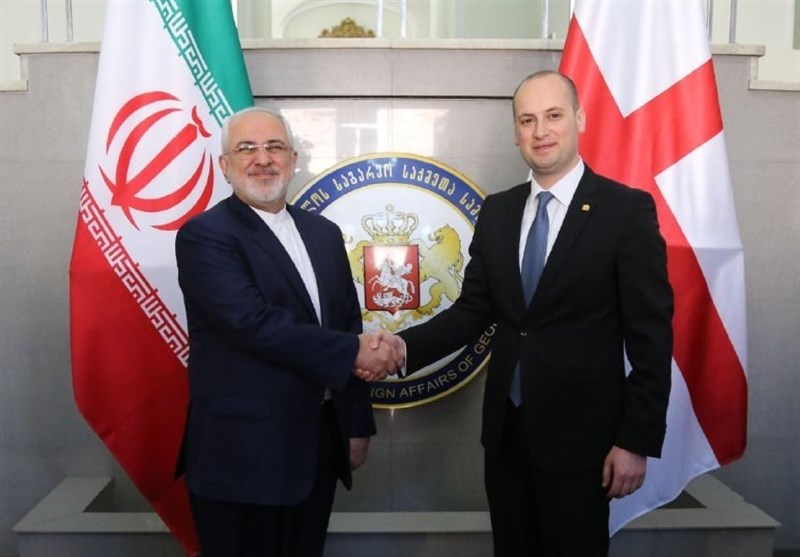 In the meeting held in the Georgian capital of Tbilisi on Tuesday, Janelidze hailed the relations between the Caucasus nation and the Islamic Republic and said his country is ready to boost bilateral cooperation in various fields.
The Georgian foreign minister further called for closer economic ties between Tehran and Tbilisi and said there are many areas for investment in Georgia that can be tapped by Iranian companies.
Zarif, for his part, underlined that a rise in the number of reciprocal visits by the two countries' officials indicates that bilateral relations have expanded.
Heading a 20-member delegation of businessmen and company representatives, Zarif arrived in Tbilisi on Monday evening at the official invitation of the country's foreign minister.
During his trip, the Iranian minister is expected to also meet with Georgia's president, prime minister and minister of economy and sustainable development.
According to a statement released by the Georgian Ministry of Foreign Affairs on Monday, Iran's top diplomat will also attend an Iran-Georgia business forum.
He will reportedly pay tribute to and lay a wreath at the monument of those fallen fighting for Georgia's territorial integrity as well.
On the first leg of his tour of regional countries, Zarif traveled to Turkmenistan on Sunday. After Georgia, he will travel to Kyrgyzstan.