FM Asks Respect for Iranian Women in Georgia after Mistreatment Case
TEHRAN (Tasnim) – Iran's Foreign Minister Mohammad Javad Zarif urged Georgia to treat Iranian tourists with respect, after reports emerged that Tbilisi airport security forces have forced a female Muslim Iranian passenger to remove her hijab for frisking.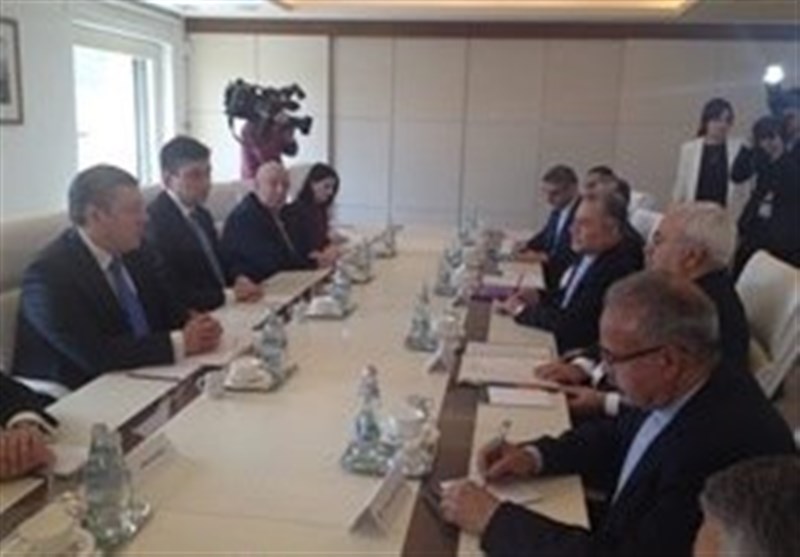 Respecting Iranian tourists and treating Muslim women in general, and Iranian women in particular, with dignity is an absolute necessity for the growth of tourism industry in Georgia, Zarif said in a meeting with Georgian Prime Minister Giorgi Kvirikashvili, held in Tbilisi on Tuesday.
It came after reports began circulating that an Iranian Muslim woman visiting Georgia has been forced to remove her Hijab by the airport security for body search.
The Georgian prime minister expressed surprise at hearing the news of such an offensive behavior, saying he would order an immediate investigation into the incident.
"I cannot imagine that Muslim women are offended in Georgia," Khabar Online quoted Kvirikashvili as saying.
Elsewhere in the meeting, the two officials discussed ways to enhance cooperation between Iran and Georgia in various fields, such as banking industry, agriculture, construction projects, and energy industry.
Heading a mainly business delegation, Zarif is taking a tour of regional countries that took him earlier to Turkmenistan.
The senior Iranian diplomat will next travel to Kyrgyzstan.