Iran, Russia, Turkey Wrap Up Meetings ahead of Astana Talks on Syria
TEHRAN (Tasnim) – Expert-level meetings between Iran, Russia, and Turkey came to an end in Tehran with a press release on the preparations that have been made for the next round of Syria peace negotiations in the Kazakh city of Astana.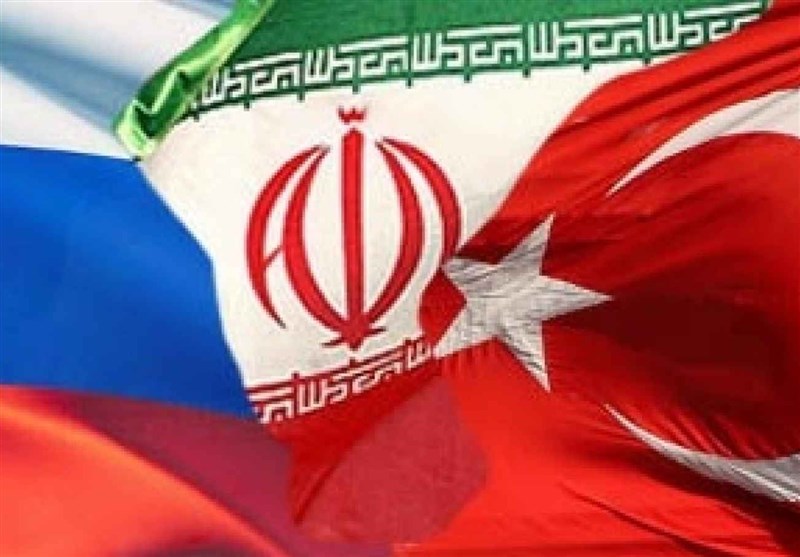 Iran, Russia, and Turkey, which have initiated a ceasefire plan to resolve a bloody six-year crisis in Syria, held the meetings at the level of experts to coordinate efforts for holding the fourth round of diplomatic negotiations in Astana for peace in Syria.
According to the press release following the expert meetings, held on April 18 and 19 in Tehran, delegations from Iran, Russia, and Turkey discussed draft documents on a ceasefire regime in Syria, as well as the exchange of prisoners and abductees between the Damascus government and the rebels.
A delegation of UN experts attended the trilateral meetings in Tehran as observer and offered precious technical assistance on special issues, the press release added.
The talks prepared the ground for the fourth round of Syria peace negotiations, slated for May 3 and 4 in Astana, and all of the delegations agreed to hold another round of expert talks before the Astana conference, it added.
At the conclusion of the expert meetings, Iran's Foreign Ministry reiterates the need for regard for all aspects of the crisis in Syria, such as the military fight against terrorism, finding a political solution to the crisis through Syrian-Syrian agreements, and resolution of the humanitarian problems, the press release went on to say.
Diplomatic efforts to end fighting in Syria have gained momentum in recent months with the announcement of a ceasefire in the Arab country in early January.
Syria has been gripped by civil war since March 2011 with various terrorist groups, including Daesh (also known as ISIS or ISIL), controlling parts of it.
According to a report by the Syrian Center for Policy Research, the conflict has claimed the lives of over 470,000 people, injured 1.9 million others, and displaced nearly half of the country's pre-war population of about 23 million within or beyond its borders.