Iran's FM Scorns US Accusations
TEHRAN (Tasnim) – Iranian Foreign Minister Mohammad Javad Zarif dismissed as "worn-out" the recent accusations the US defense secretary has made against Iran, saying they contradict Washington's admission that Iran has met its commitments to the Joint Comprehensive Plan of Action (JCPOA).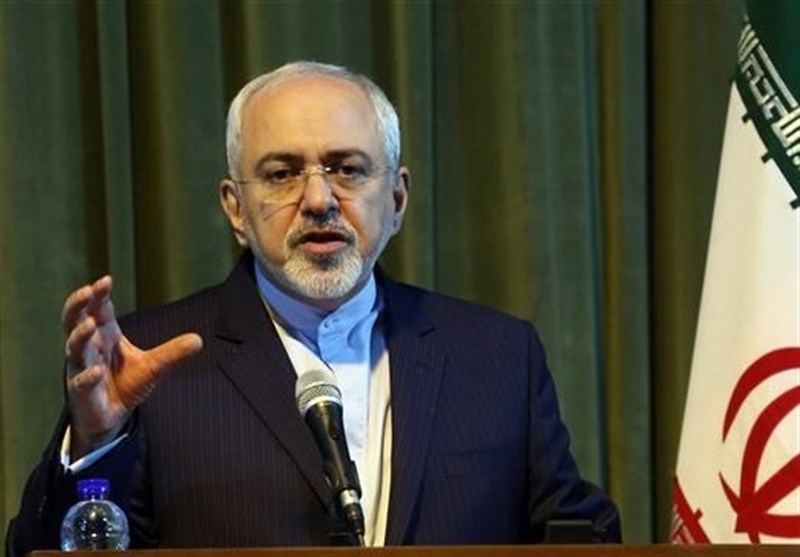 "Worn-out US accusations can't mask its admission of Iran's compliance with JCPOA, obligating US to change course & fulfill its own commitments," the Iranian foreign minister said in a message posted on his official Twitter account on Thursday.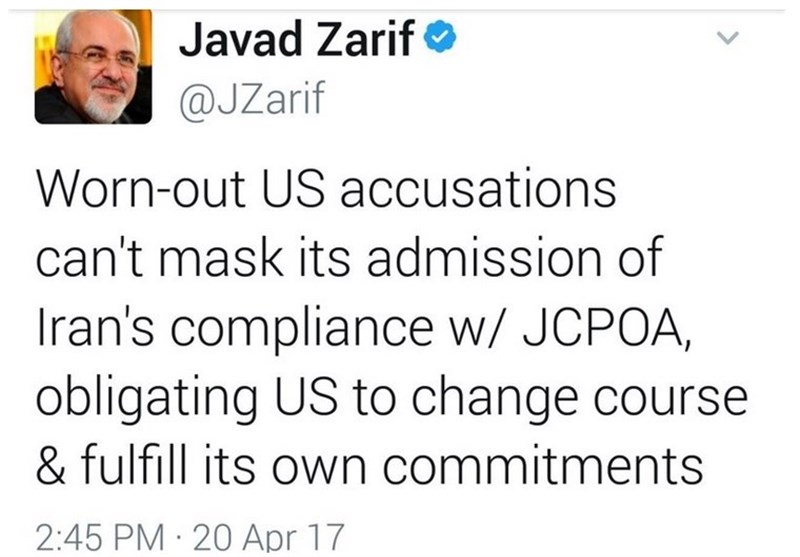 It came after US Defense Secretary James Mattis repeated anti-Iran allegations during a visit to Saudi Arabia.
Known as "Mad Dog", the 66-year retired general accused Tehran of aiming to "destabilize" the region.
"Everywhere you look, if there is trouble in the region, you find Iran," Mattis told Pentagon reporters following Wednesday's talks with Saudi officials.
Also, US Secretary of State Rex Tillerson on Wednesday accused Iran of "alarming ongoing provocations" to destabilize countries in the Middle East as the Trump administration launched a review of its policy towards Tehran that will include the nuclear deal.
In a letter to House of Representatives Speaker Paul Ryan, the top Republican in Congress, Tillerson said on Tuesday that Iran remained compliant with the nuclear accord, but there were "concerns" about what he called Iran's "role as a state sponsor of terrorism".
Iran and the Group 5+1 (Russia, China, the US, Britain, France and Germany) reached a conclusion on the JCPOA in July 2015 and started to implement it in January 2016.