Iran Condemns Terrorist Attack Claimed by Daesh in Paris
TEHRAN (Tasnim) – Iranian Foreign Ministry Spokesman Bahram Qassemi strongly condemned a terror attack in the French capital of Paris, which was claimed by the Daesh (ISIS or ISIL) terrorist group, and renewed Tehran's call for international cooperation against terrorism.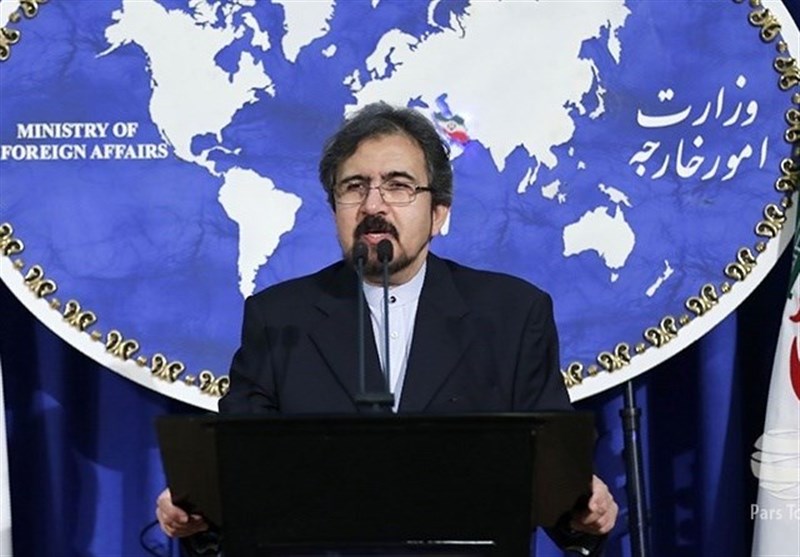 In a statement released on Friday, Qassemi offered his condolences to the French people over a shooting incident in central Paris, in which one policeman was killed and two others were wounded.
He further emphasized that unfortunately, the West's policy of appeasement toward "criminal terrorists" and its support for them, which indicates the West's double-standard approach toward the issue of terrorism, has emboldened the terrorists to launch another attack at the heart of Europe.
The spokesman denounced terrorism as "the first and most urgent threat to the global peace, stability, and security," and said it cannot be eradicated without a consensus and a firm determination among members of the international community.
According to Pierre-Henry Brandet, of the French interior ministry, an attacker opened fire on a police van on the Champs Élysées on Thursday night, killing one officer and seriously wounding two others. He said later that the wounded police officers' lives were no longer in danger.
At about 9 pm the man drove a car up to a parked police van full of officers. He got out of the car and fired an automatic weapon, killing one officer in the van, before shooting at others who were standing on the nearby pavement, injuring two before he was shot dead by police.
The French president, François Hollande, said the Champs Élysées attack was "terrorist in nature" and promised "utmost vigilance" by security services to ensure security around the presidential election. He has called a defense council meeting for 8 am on Friday.
Meantime, Daesh terrorist group claimed responsibility for the attack in a statement by the group's propaganda agency Amaq. The statement said the attacker was one of the group's "fighters" known as Abu Yussef, "the Belgian". The statement offered no evidence to support the claim.