Zarif Hits Back at Trump for Anti-Iran Allegations
TEHRAN (Tasnim) – Iranian Foreign Minister Mohammad Javad Zarif hit back at US President Donald Trump for accusing Iran of "not living up to the spirit" of a nuclear deal with six countries, saying Washington itself should remain committed to the text of the JCPOA at the first step.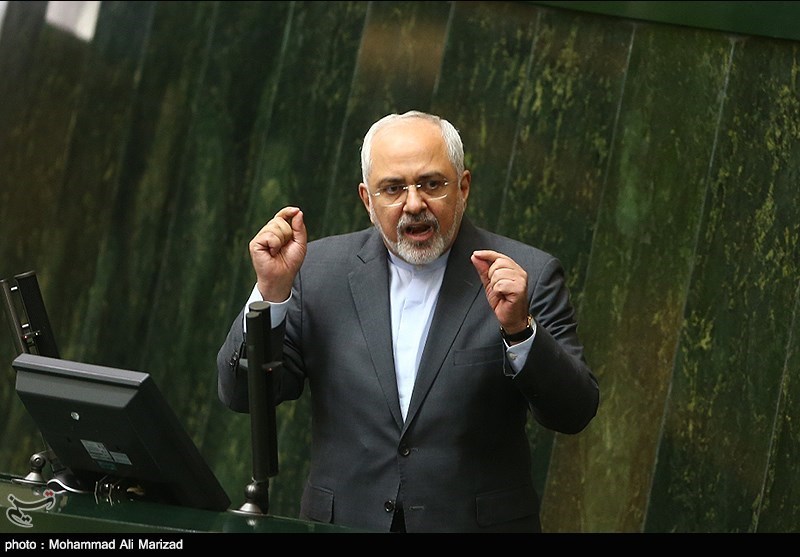 "We'll see if US (is) prepared to live up to letter of the JCPOA (the Joint Comprehensive Plan of Action) let alone (to its) spirit. So far, it (the US) has defied both," Zarif said in a post on his official twitter account on Friday.
His comments came after US President Trump claimed on Thursday that Iran is "not living up to the spirit" of the JCPOA, a nuclear agreement between Iran and the Group 5+1 (Russia, China, the US, Britain, France and Germany), just two days after his administration reported that Iran was complying with the requirements laid out in the nuclear deal.
Elsewhere in his post, the senior Iranian diplomat asked, "Should I use my highlighter again?", referring to a tweet he had posted earlier highlighting part of the text of the JCPOA, according to which the US administration had undertaken to support the successful implementation of the accord.

Iran and the six countries on July 14, 2015, reached a conclusion over the text of the JCPOA. The accord took effect in January 2016 and was supposed to terminate all nuclear-related sanctions against Iran all at once, but its implementation has been hampered mainly due to US policies.