US Nuclear Submarine Headed to South Korea, US Defense Official Says
TEHRAN (Tasnim) – The USS Michigan — a guided-missile submarine — arrived in South Korea for what a US defense official described as a show of force amid tensions between the US and North Korea.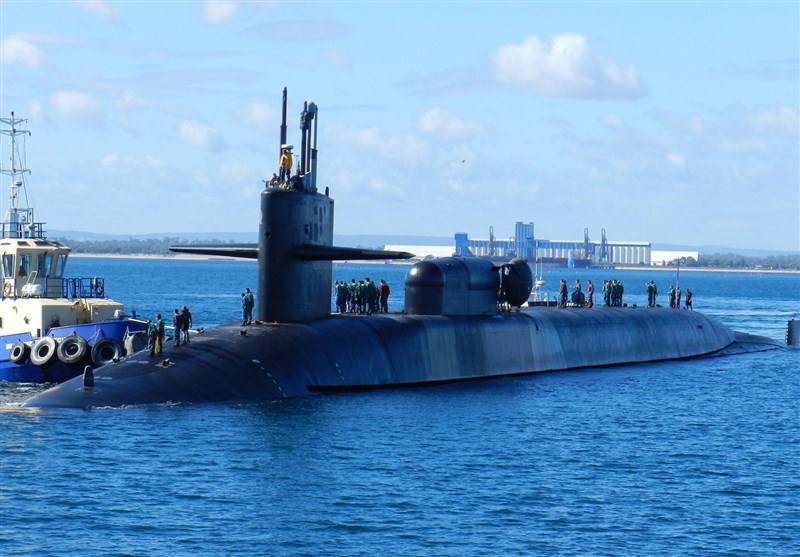 The US Navy sub arrived in the port city of Busan, South Korea, on the same day that North Korea celebrates the 85th anniversary of the founding of the Korean People's Army.
A statement from US Naval Forces Korea called the sub's visit "routine" and said it was a chance to highlight the alliance between the US and South Korean navies, CNN reported.
While the USS Michigan is not expected to take part in the joint exercises, its presence in the region is meant to send a strong message to Pyongyang.
US President Donald Trump told Fox Business Network's Maria Bartiromo earlier this month that the US was sending an "armada" with submarines to the region.
"We are sending an armada. Very powerful," Trump told Bartiromo. "We have submarines. Very powerful. Far more powerful than the aircraft carrier. That I can tell you."
Analysts at the time suspected Trump might be referring to Ohio-class subs like the Michigan.
The Michigan's visit to Busan comes after North Korea on Sunday threatened to sink the American aircraft carrier USS Carl Vinson, which is beginning joint drills with two Japanese destroyers in the western Pacific Ocean.
The Vinson will be joined by the Ashigara and Samidare destroyers in "tactical training" drills near the Philippines, the Japan Maritime Self Defense Force said.
North Korea's state-run newspaper Rodong Sinmun said in an editorial the country is ready to illustrate its "military force" by sinking a "nuclear-powered aircraft carrier with a single strike."
The North Korean state newspaper claimed to have weaponry that "can reach continental US and Asia Pacific region" and the "absolute weapon," or a nuclear hydrogen bomb.