Russian Defense Minister Hails Tehran-Moscow Cooperation in Syria
TEHRAN (Tasnim) – Russian Defense Minister Sergei Shoigu described the military cooperation between Tehran and Moscow in counter-terrorism in war-hit Syria as "completely effective".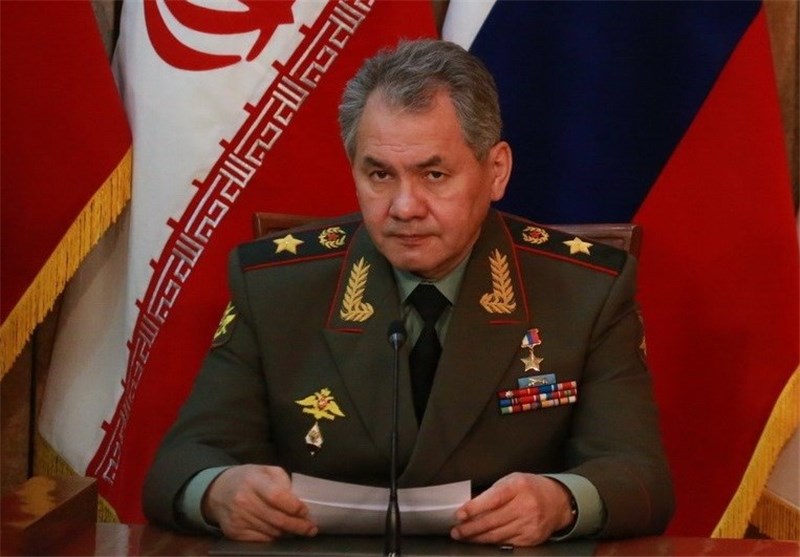 In a meeting with Iranian Defense Minister Brigadier General Hossein Dehqan in the Russian capital on Wednesday on the sidelines of the VI Moscow Conference on International Security (MCIS), Shoigu highlighted the importance of the two countries' coordination in the fight against terrorism in Syria.
He further expressed confidence that bilateral talks between the Islamic Republic and the Russian Federation in this regard would increase in the future.
"We are satisfied with the level of coordination of joint efforts in Syria and our cooperation in counterterrorism has been completely effective," the Russian defense minister said.
Shoigu further emphasized that, thanks to Iran-Russia cooperation, the ceasefire in Syria has lasted for four months.
Brigadier General Dehqan, for his part, hailed the growing relations between Tehran and Moscow and said what is happening in the Middle East and the world today has made it clear that closer ties between the two countries can have a positive impact on regional and international issues.
Heading a high-ranking delegation, Dehqan arrived in Moscow on Tuesday to take part in the MCIS at the official invitation of Shoigu.