First Phase of Iran's New Gas Condensate Refinery Comes on Stream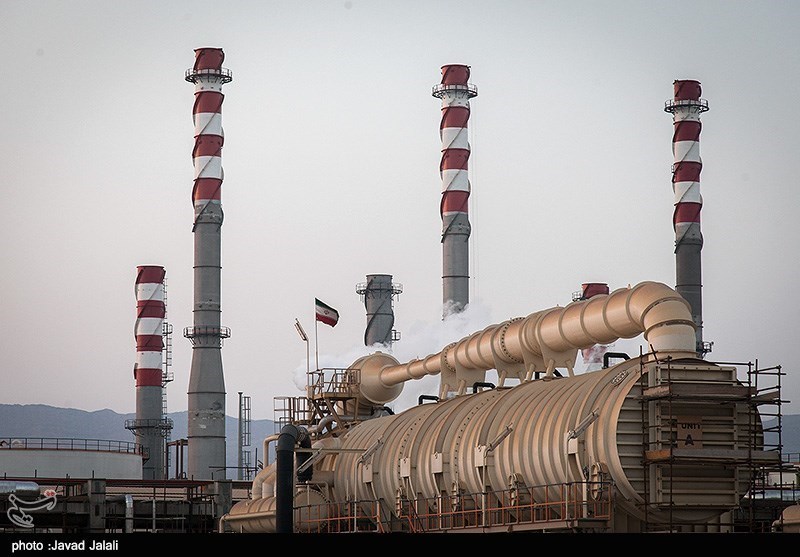 TEHRAN (Tasnim) – The first phase of a new gas condensate refinery constructed in southern Iran by an entity affiliated with the Islamic Revolution Guards Corps (IRGC) came into operation on Sunday.
The 'Persian Gulf Star' gas condensate refinery came on stream during a ceremony held in the southern province of Hormozgan on Sunday with Iranian President Hassan Rouhani in attendance.
Speaking at the ceremony, Rouhani praised domestic experts' efforts to complete the project and said the inauguration of the refinery, which will bring about self-sufficiency in producing gasoline, is an honor for the Iranian nation.
Last week, the commander of the IRGC announced that the refinery would not only help meet the country's domestic demands for gasoline but also allow for the export of petroleum.
After coming into operation, the 'Persian Gulf Star' gas condensate refinery will make Iran self-sufficient in gasoline production and mark the beginning of exports to foreign countries, Major General Mohammad Ali Jafari said on April 22, during a visit to the large refinery near the southern port city of Bandar Abbas.
Developed by Khatam al-Anbia Construction Base, a conglomerate belonging to the IRGC, the refinery can produce 37 million liters of gasoline a day when fully operational, the commander noted.