1000s Protest Trump's Climate Change Policies (+Photos)
WASHINGTON, DC (Tasnim) – Thousands of Americans took to the streets in the US capital city to protest against President Donald Trump's climate change policies as he marks his 100th day in the White House.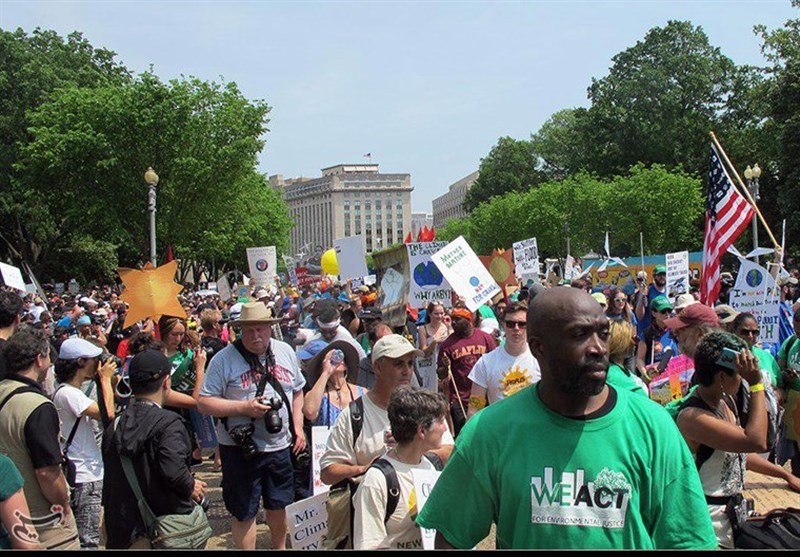 According to Tasnim dispatches, nearly 15,000 people on Saturday gathered for the afternoon march from the lawn of the US Capitol to the White House.
The protesters chanted anti-Trump slogans and carried signs, reading "Make the Climate Great Again", "Go Green, Not Blonde", "Environmental Justice Now", "Imagine a World Free of Climate Change", and "Planet over Profits".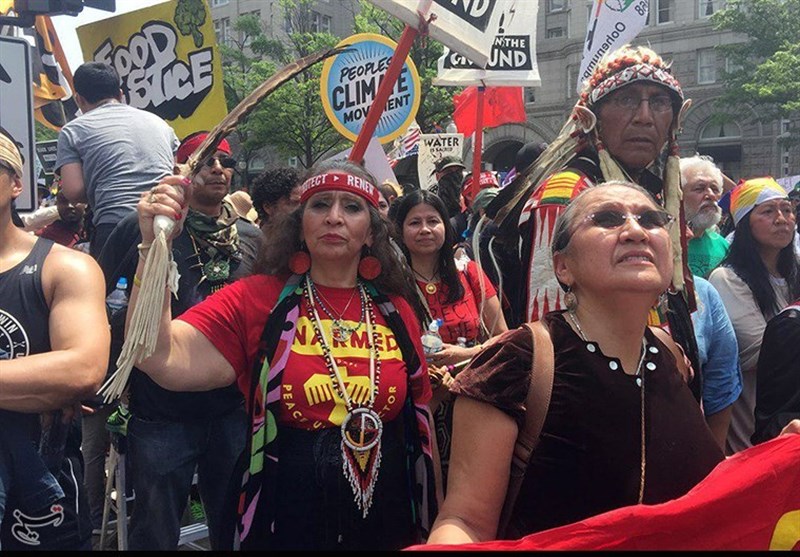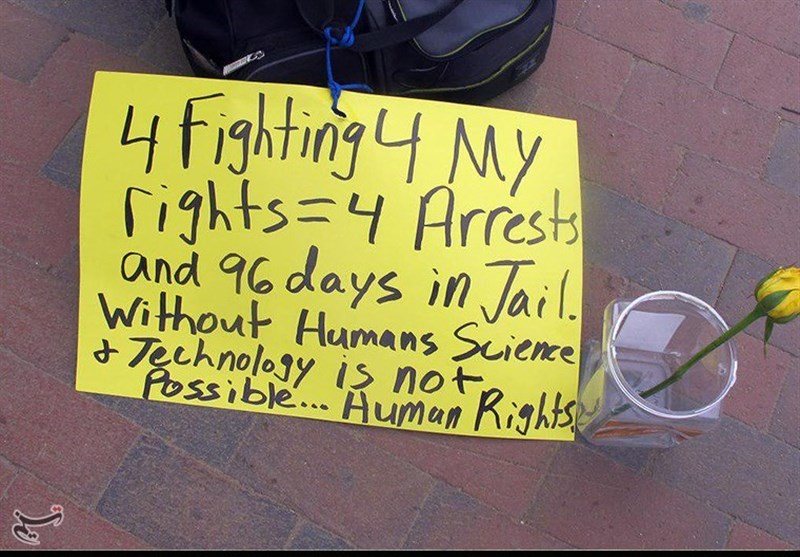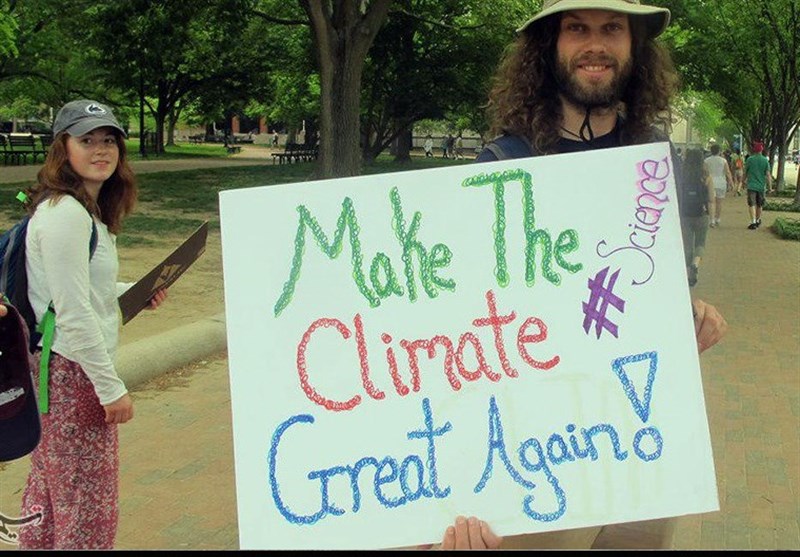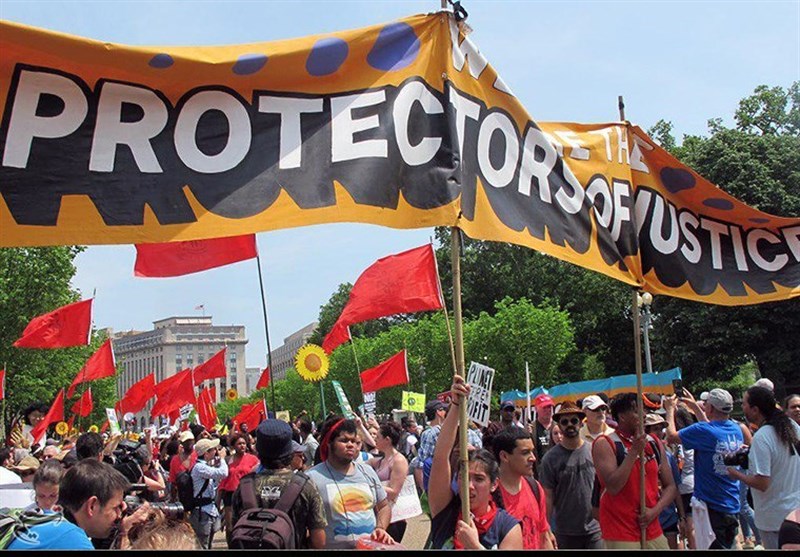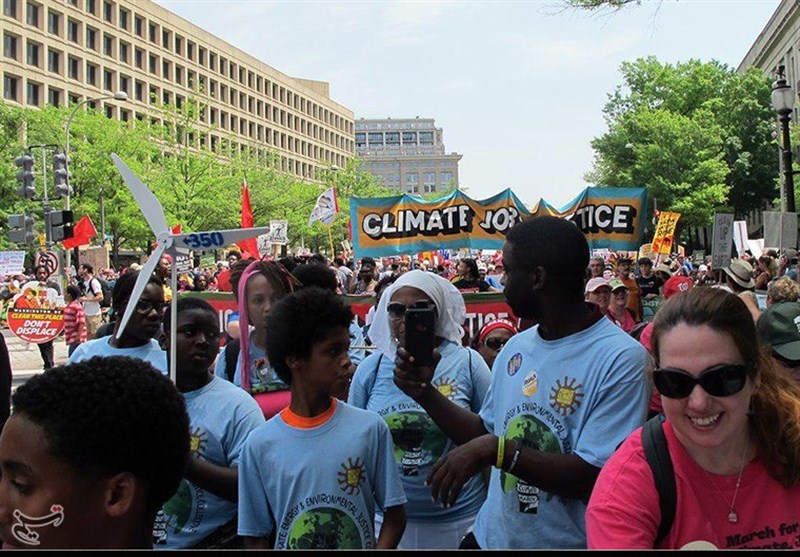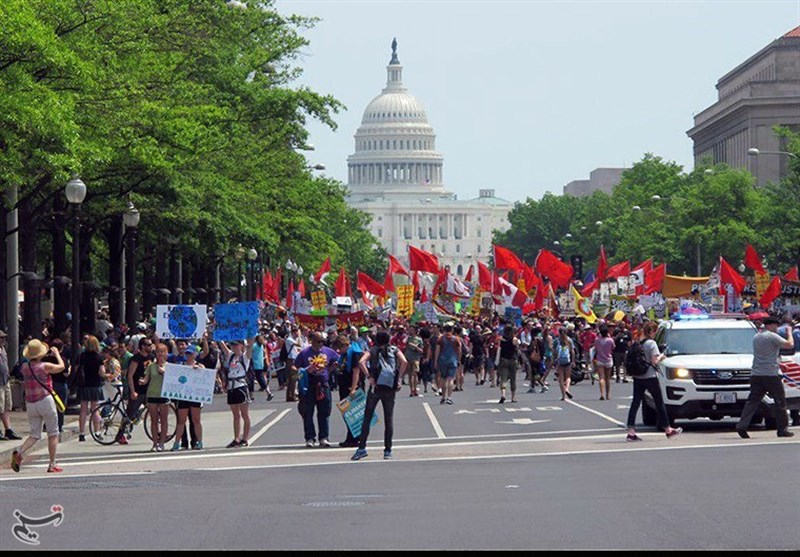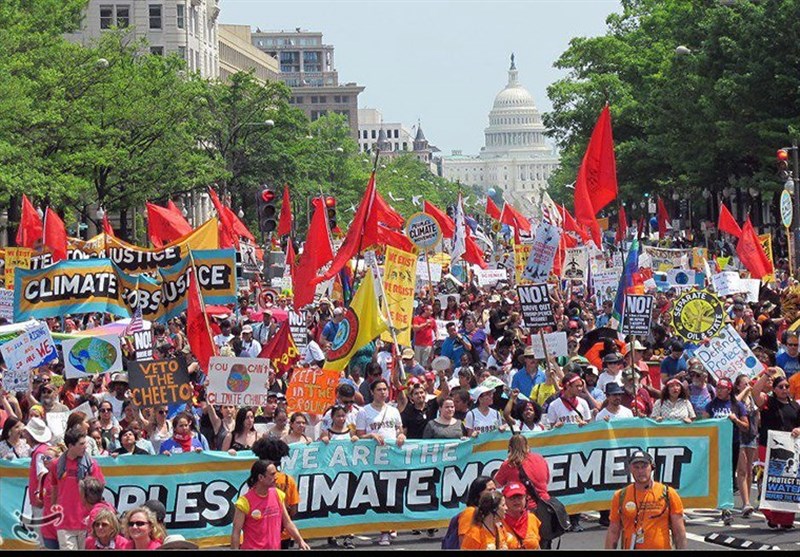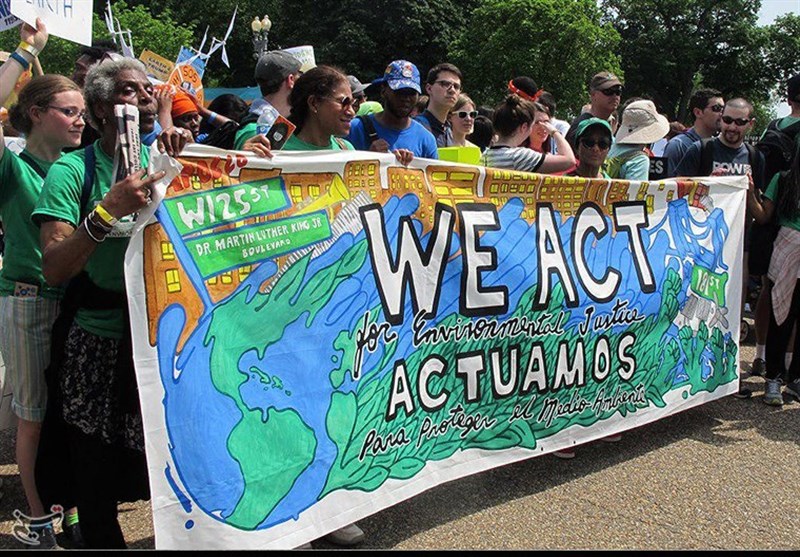 Trump claimed earlier in the day he had brought "profound change", adding, "The first 100 days of my administration has been just about the most successful in our country's history".
The Trump administration is considering withdrawing from the Paris Agreement, which more than 190 countries including the United States signed in hopes of curbing global warming.