Iran to Take Delivery of Jets Next Year, Boeing CEO Says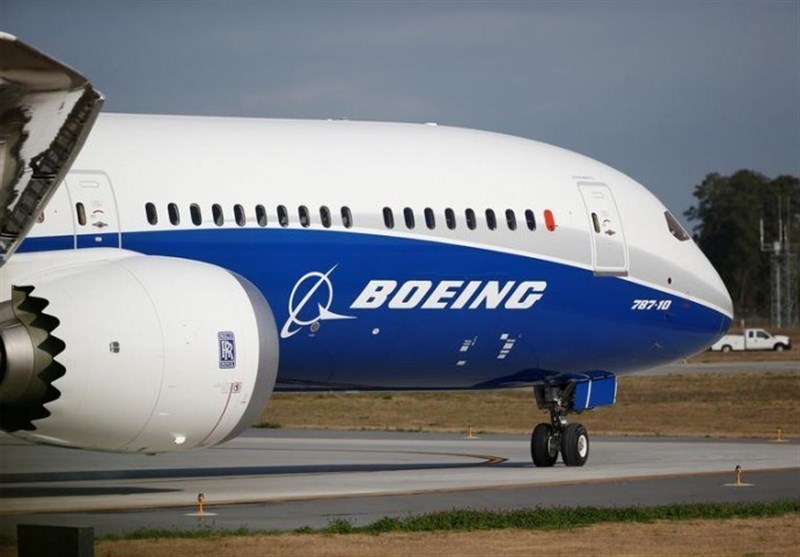 TEHRAN (Tasnim) – Dennis Muilenburg, CEO of the Boeing Company, said the American aviation giant is making "steady progress" to complete the terms of an 80-jetliner sale to Iran.
Boeing will deliver the initial planes next year, Muilenburg told reporters Monday following the planemaker's annual general meeting in Chicago, according to Bloomberg.
"That remains on track," he further said, referring to the deal between Iran's flag carrier airline Iran Air and Boeing.
"It's really important that at every step of the process, we're working on this hand-in-hand with the US government," Muilenburg added.
On April 4, Iran signed a new agreement with Boeing for buying dozens of the company's twinjet narrow-body passenger planes.
The agreement involves the purchase of 30 Boeing 737 MAX planes as well as the purchase rights for an additional 30 planes of the same class. It was signed between Iran's Aseman Airlines and Boeing in Tehran.
Boeing is to provide 50 planes of the same type to Iran Air through a similar agreement. The overall value of Iran Air's order that also involves 30 long-range wide-body 777 aircraft is estimated to be $16.6 billion.