US Senator Says Seeking to Incorporate Russia Sanctions in Iran Bill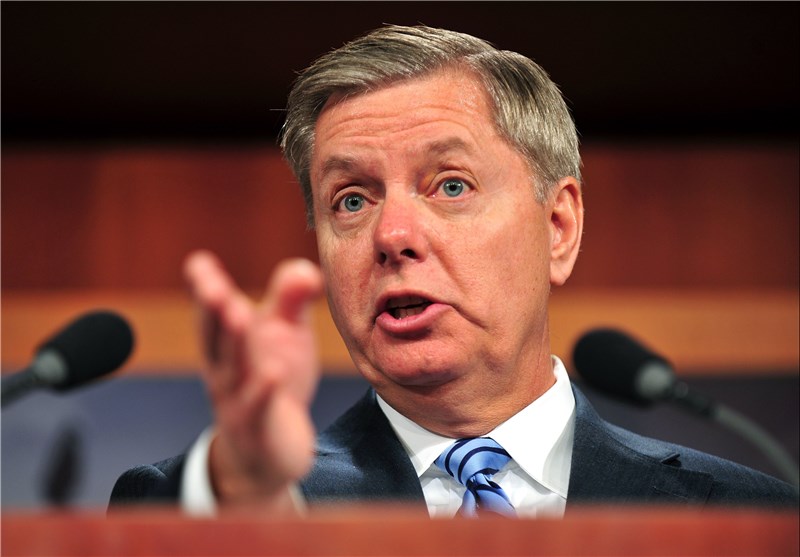 TEHRAN (Tasnim) – US Republican Senator Lindsey Graham said he will make every effort to add Russia sanctions proposal to a bill aimed at imposing more financial penalties against Iran.
"I'm glad we're doing something on Iran (sanctions), but if the bill comes out of committee on the floor I'm going to add Russian sanctions to it. Try to anyway," Graham told reporters on Tuesday evening, the Hill reported.
Chairman of the Foreign Relations Committee Senator Bob Corker, however, told reporters this week that his committee would not move sanctions legislation against Russia in the immediate future.
Instead, Corker signaled that lawmakers could move an Iran sanctions bill in the current Senate work period, which runs through the end of May.
Senators, including Corker and Ben Cardin, introduced a bipartisan Iran sanctions bill earlier this year that would expand financial penalties targeting Iran's ballistic missile program.
Iran has repeatedly stressed that test of missiles is an issue relating to defense of its territorial integrity.
Iran has also underscored frequently that its military might poses no threat to other countries and that the Islamic Republic's defense doctrine is entirely based on deterrence.