German President Steinmeier Calls for EU Solidarity in Tackling Refugee Influx
TEHRAN (Tasnim) - Germany's president has arrived in Rome for a visit expected to focus on refugee policy in the European Union. Frank-Walter Stein Meier says Germany and Italy are carrying the greatest burden of the migrant influx.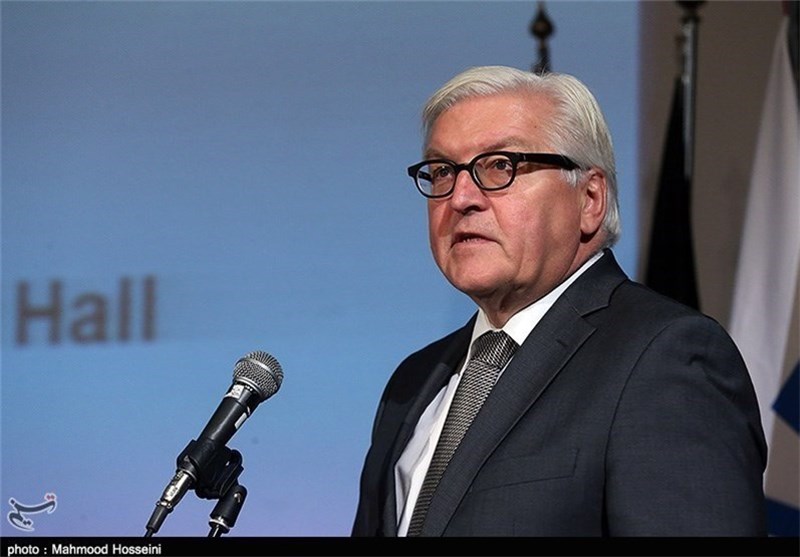 German President Frank-Walter Steinmeier called for greater EU cooperation in refugee policy, and told Italian daily "Corriere della Sera" newspaper that Italy and Germany were "shouldering the greatest burden of the consequences of flight and migration in Europe."
Steinmeier added that there was an urgent need to tackle the root causes of migration; more effectively protect external borders, and a need for greater "solidarity in the sharing of tasks and burdens between European partners."
Steinmeier began his trip to Italy on Wednesday at the Ardeatine caves south of Rome to honor the victims of a Nazi-era massacre. In March 1944, the SS executed over 300 Italians at the site. Flanked by Italian President Sergio Mattarella, Steinmeier laid a wreath at the memorial, Deutsche Welle reported.
The World War II massacre was revenge for a partisan bomb attack in which 33 members of the SS Police Regiment Bozen were killed. The next day, the civilians - 10 for each German - were brought into the caves and shot.
The two-day visit to Italy is Steinmeier's first as president.. Later Wednesday he is scheduled to meet with former Italian President Giorgio Napolitano and Italian Prime Minister Paolo Gentiloni. The future of the European Union after Britain's departure from the bloc, as well as Europe's refugee policy, are expected to dominate the agenda.
On Thursday he is expected to meet with representatives from politics and society at the German embassy.