EU 'Working Firmly' to Preserve JCPOA: Mogherini
TEHRAN (Tasnim) – European Union Foreign Policy Chief Federica Mogherini said dismantling the 2015 nuclear deal between Tehran and six world powers would be in the interest of no one, noting that the block is "working firmly" to preserve it.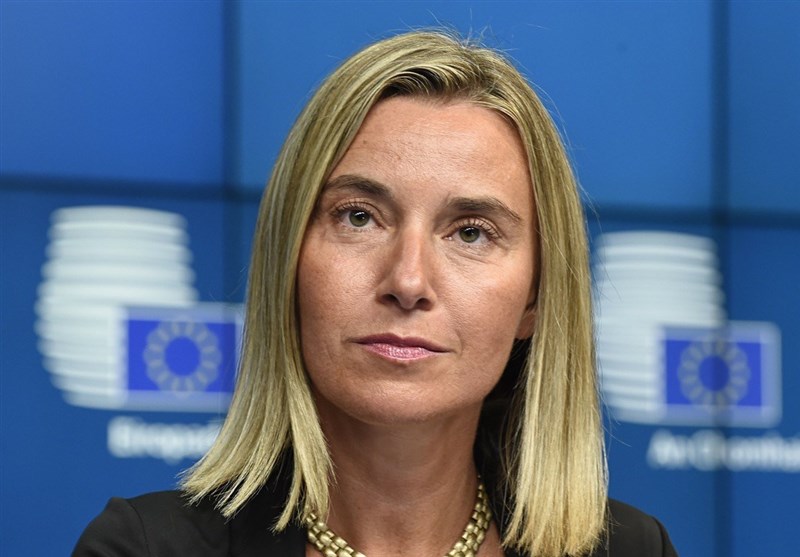 "I believe the new US administration must have understood that it would be in the interest of no one in the region to take a course (on Iran's nuclear program) different from the JCPOA," Mogherini said Friday at the seventh annual State of the Union conference, held by the European University Institute, in Florence, the official website of the conference reported.
The administration of US President Donald Trump, which took over in January this year, has been skeptical of the deal, which was negotiated under the former US administration.
She stressed that the 28-member block will make all-out effort to maintain the deal.
"The Europeans are working firmly to keep the deal in place," Mogherini said.
The EU's High Representative further said that the deal is working and making the world much safer.
Iran and the Group 5+1 (Russia, China, the US, Britain, France and Germany) reached the nuclear deal, also known as the Joint Comprehensive Plan of Action, in July 2015. When it came into force in January 2016, the JCPOA terminated all nuclear-related anti-Iran sanctions.