Boosting Iran's Missile Power Has Nothing to Do with JCPOA: Commander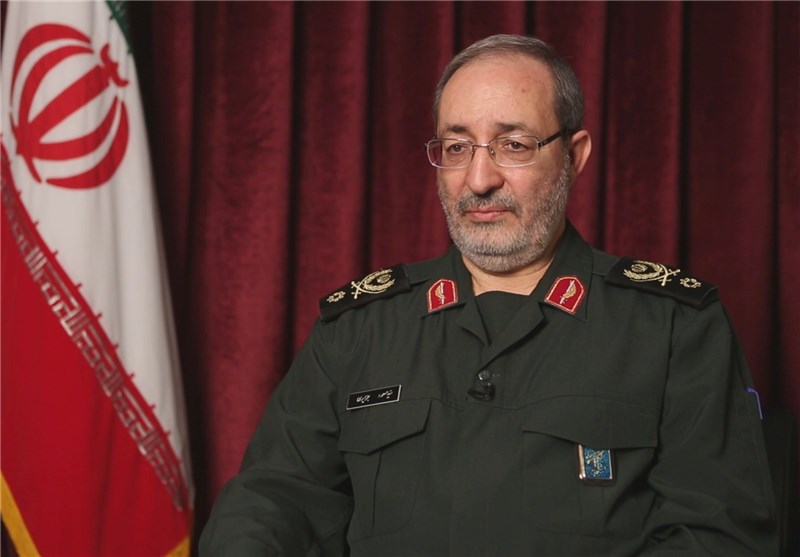 TEHRAN (Tasnim) – Deputy Chief of Staff of the Iranian Armed Forces Brigadier General Massoud Jazayeri rejected as "untrue" some claims that the country's efforts to increase its missile power have undermined the July 2015 nuclear deal with six world powers, known as JCPOA.
"Upgrading Islamic Republic's missile power is underway in line with the establishment's macro-scale policies and measures," Brigadier General Jazayeri said on Friday night.
"According to clear admissions of domestic and foreign strategists and military and political experts, the existence of underground and missile bases is considered as an important factor of deterrence and defense against threats posed by sworn enemies of the Islamic Revolution and the Iranian nation," the commander noted.
He further urged the candidates who are running for president to refrain from raising "untrue" claims and disputes over sensitive military issues of the country.
Iran has repeatedly announced that test of missiles is an issue relating to defense of its territorial integrity and has nothing to do with the Joint Comprehensive Plan of Action (JCPOA), the nuclear deal reached between Tehran and the Group 5+1 (Russia, China, the US, Britain, France, and Germany) back in July 2015.
Iran has also underscored frequently that its military might poses no threat to other countries and that the Islamic Republic's defense doctrine is entirely based on deterrence.