Russia, Iran, Turkey Establish Syria De-Escalation Zones for 6 Months: Memorandum
TEHRAN (Tasnim) – Russia, Iran and Turkey agreed in a memorandum signed on May 4 to set up four separate de-escalation zones in Syria for at least six months, according to a text detailing the agreement published by the Russian foreign ministry on Saturday.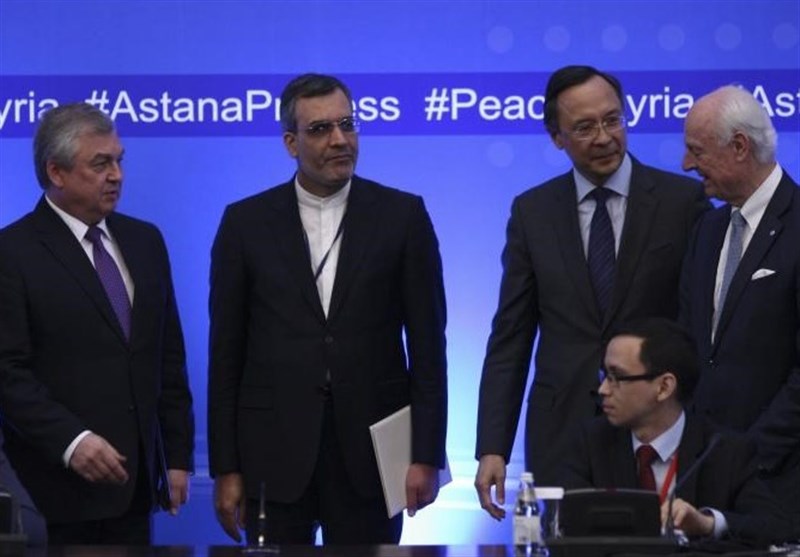 The largest de-escalation zone includes Idlib province and adjoining districts of Hama, Aleppo and Latakia provinces. The other three zones are in northern Homs province, the Eastern Ghouta region east of the capital Damascus and along the Jordanian border in southern Syria, according to Reuters on Saturday.
The guarantors will finalize maps of the de-escalation zones by June 4, and the agreement can be extended automatically if the three guarantor states agree.
The agreement envisages the halt of hostilities between Syrian government forces and armed opposition groups within the zones and the creation of conditions for humanitarian access, medical assistance, the return of displaced civilians to their homes and the restoration of damaged infrastructure.
The guarantor states committed to take all the necessary measures to continue fighting Daesh (ISIL or ISIS), Jabhat Fatah al-Sham (formerly known as al-Nusra Front) and other terrorist groups both within and beyond the de-escalation zones.
Syria has been gripped by civil war since March 2011 with various terrorist groups controlling parts of it.
According to a report by the Syrian Center for Policy Research, the conflict has claimed the lives of over 470,000 people, injured 1.9 million others, and displaced nearly half of the country's pre-war population of about 23 million within or beyond its borders.