Yemen Cholera Outbreak Kills 25 People in A Week: WHO
TEHRAN (Tasnim) - A cholera outbreak in Yemen killed 25 people this week, the World Health Organization said, as two years of war continues to wreak havoc on the impoverished country's health and sanitation system.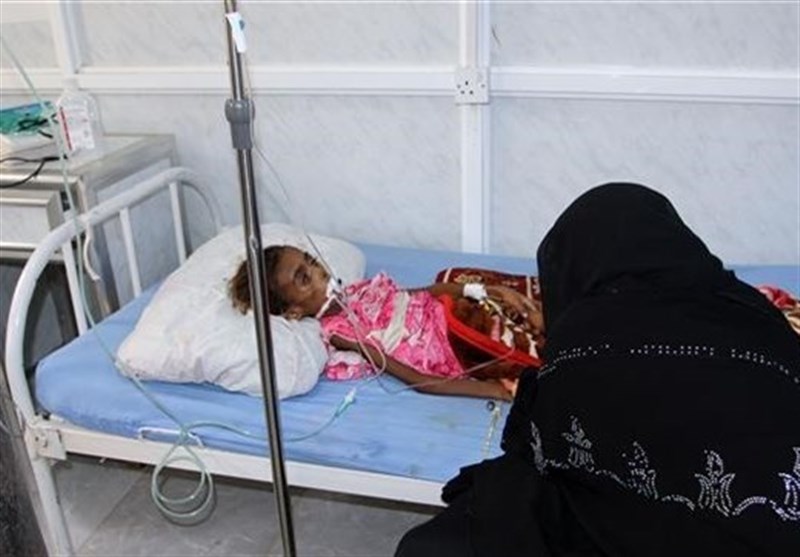 The deaths from the diarrheal disease which is carried in food and water tainted by human feces are among 1,360 cases that the United Nations agency reported since April 27.
Some severe cases can kill within hours unless treated with intravenous fluids and antibiotics.
"(This) is extremely alarming. We are facing a reactivation of the cholera epidemic," Nevio Zagaria, the WHO's representative in Yemen, told Reuters.
"The cause is that there is two years of war in Yemen. There is a huge impact on the infrastructure, the electricity power is on and off, the water pumping stations are not functioning regularly and this has an impact on the quality of water."
A previous outbreak subsided last winter, Zagaria said, and the country has experienced a total of around 27,000 cases including 130 deaths during the conflict.
Largely stalemated in nationwide battlefronts, the war has plunged millions into poverty, displaced millions of others and killed more than 10,000 people.
The UN said a child aged under five dies of preventable causes every 10 minutes in Yemen.