Kiev Regularly Stages Armed Provocations in Donbass: Russian Foreign Minister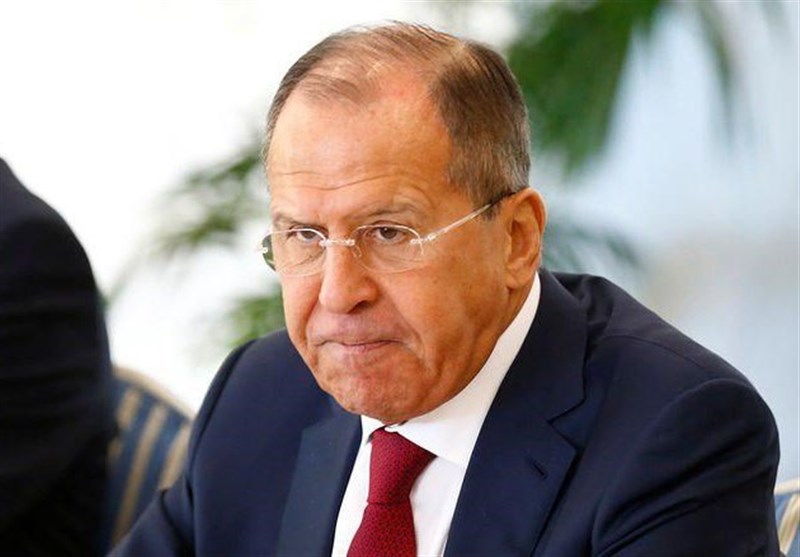 TEHRAN (Tasnim) - Ukraine's law enforcement agencies' staff is regularly staging armed provocations on the contact line in Donbass so that not to implement the political portion of Minsk agreements, Russian Foreign Minister Sergey Lavrov said on Monday in an interview with Mir TV Channel.
"We are highly concerned of the status of Minsk agreements implementation, primarily as a result of sabotage of Ukrainian authorities," Lavrov said. "Examples of that are numerous," the minister said.
"This pertains to complete sabotaging of the political process and arranging armed provocations on the contact line on the regular basis, to have a reason not to perform the political component of the package of measures approved in Minsk," the Russian foreign minister said.
"Plenty of facts exist in this regard, particularly in reports of the OSCE special monitoring mission," he added, TASS news agency reported.
Nothing more meaningful than Minsk agreements for settlement in Ukraine can be managed to be developed now, Lavrov said.
"President [Vladimir] Putin stressed, just like Chancellor [Angela] Merkel did, by the way, that we do not see an alternative to Minsk agreements," the minister said.
"Therefore our common line is to continue working within the Normandy Format - at the level of leaders, at the level of ministers, at the level of experts, and certainly within the framework of the Contract Group, where Kiev authorities and representatives of Donetsk and Lugansk are present along with representatives of Russia and OSCE," Lavrov added.