Hundreds of Militants Evacuated from Damascus Suburb
DAMASCUS (Tasnim) – Hundreds of militants were transported out of a district near the Syrian capital of Damascus as part of an evacuation deal between the government and Takfiri groups.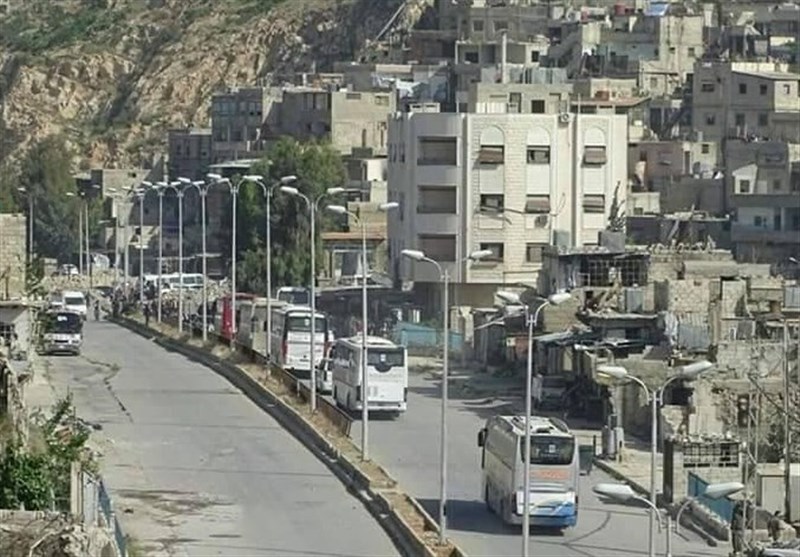 According to Tasnim dispatches, sixty buses carrying the militants and their families left Barzeh for the northwestern province of Idlib on Monday.
The evacuation marked the first stage of the reconciliation deal struck between the two sides. More people would leave over the next five days, the report added.
Barzeh, at the northeast edge of Damascus and near the rebel-held Eastern Ghouta pocket of towns and farms, has been the site of intense fighting in recent months.
The evacuation came after the Syrian army, backed by warplanes, on Sunday advanced in the Qaboun district, which adjoins Barzeh in the same besieged enclave.
Over the past six years, Syria has been fighting foreign-sponsored militancy. UN Special Envoy for Syria Staffan de Mistura estimated in August that more than 400,000 people had been killed in the Syrian crisis until then. The UN has stopped its official casualty count in Syria, citing its inability to verify the figures it receives from various sources.