Minister Says Ready to Establish Iran-Pakistan Special Security Committee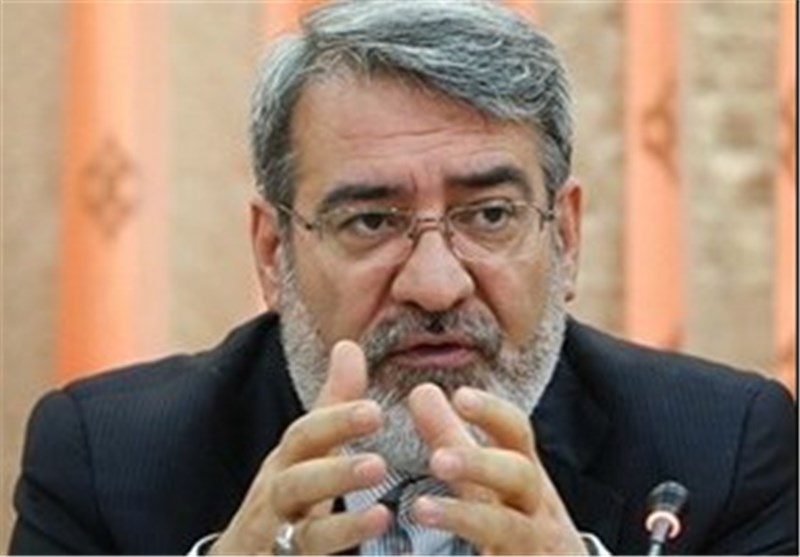 TEHRAN (Tasnim) – Iranian Interior Minister Abdolreza Rahmani Fazli called on Pakistan's firm measures to boost security along the two countries' shared borders, saying Iran ready to establish security and border committees for better cooperation between the two neighboring countries.
Speaking in a telephone conversation with Pakistani Federal Minister for Interior and Narcotics Control Chaudhry Nisar Ali Khan on Monday, Rahmani Fazli pointed to the recent terrorist crime against Iranian border guards near the town of Mirjaveh, and noted that "the incident was against the friendly and cordial relations between Iran and Pakistan.
"We are ready to establish and make functional the special security committee and (joint) border committee after (necessary) expert meetings," he underscored.
The Iranian minister invited Nisar Ali Khan to pay a visit to Tehran and said, "We are ready to hold a conference on cooperation on security, economic and border issues as soon as possible."
He further said enhanced economic interaction and commercial cooperation in border areas can establish sustainable security along border areas.
The Pakistani minister, for his part, said his country was resolved to implement bilateral agreements, adding that the Pakistani prime minister had tasked him with implementing the agreements reached between the two countries.
The meeting came after a cross-border terrorist attack from inside Pakistan happened on April 26. Ten Iranian servicemen were killed on duty in Mirjaveh, in the southeastern province of Sistan and Balouchestan.
One border guard was also kidnapped by the terrorists.
The attack on the Iranian troops was claimed by the so-called Jaish al-Adl Takfiri terrorist group.
One day later on April 27, Iranian President Hassan Rouhani sent a letter to Prime Minister of Pakistan Nawaz Sharif, calling on Islamabad to prosecute and bring to justice the perpetrators of the attack.
Meantime, Iranian Foreign Minister Mohammad Javad Zarif also visited Pakistan last week to pursue the case.