Some 2,500 Troops, NATO Unit Participate in Drills in Poland
TEHRAN (Tasnim) - About 2,500 troops, including a NATO battalion, are taking part in military exercises which kicked off in the northeastern Polish town of Orzysz, local media reported Monday.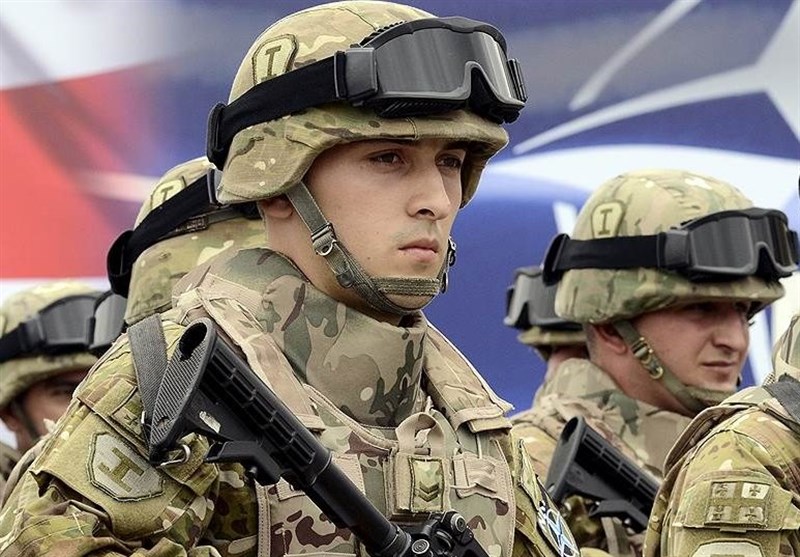 Commander of the 15th Mechanized Brigade Brig. Gen. Jaroslaw Gromadzinski stressed that the main goal of the drills was to synchronize command in a situation when a new unit, in this case the NATO battalion, is introduced into the structure of the armed forces.
"The soldiers will train to defend the territory, while the commanders will practice in guiding the multinational unit," Gromadzinski was quoted as saying by the Polish Press Agency.
According to Gromadzinski, during the exercises all types of weapons and military equipment would be used, including tanks, infantry fighting vehicles, artillery and air defense forces, Sputnik reported.
The exercise scenario centers on a so-called "hybrid war" scenario rather than conventional warfare, he added.
Following the outbreak of the Ukrainian crisis in 2014, NATO has been boosting its military presence in Europe, particularly in Eastern European states, citing Russia's alleged interference in the conflict as justification for the move. A decision of the Alliance to deploy four multinational battalions to Estonia, Latvia, Lithuania and Poland was announced by the Alliance's secretary general after the NATO summit in July 2016.
Moscow has repeatedly warned that amassing troops and military equipment on its borders is provocative, violates past NATO pledges, and can lead to regional and global destabilization.
In January, almost 1,000 US soldiers and the first shipment of the equipment for the US tank brigade arrived in Poland as part of the Atlantic Resolve mission of NATO. Early in May, three UH-60L Black Hawk US helicopters and 50 staff arrived at an air base in central-west Poland.